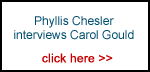 We hope that you'll feel our website is worthy enough to contribute a few pounds to the bandwidth bills.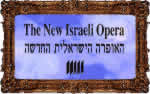 Last uploaded : Sunday 21st Oct 2012 at 12:47
Contributed by : The Editors
Last week our minds wandered to Jill Dando, whose murder remains unsolved. Her alleged murderer was released from prison. Her companion at the time of her murder was a gynecologist. Might a woman who had claimed Jimmy Savile had attacked her been to see said gynecologist? He in turn, despite doctor-patient privilege, may have mentioned this to Jill, then at BBC 'Crimewatch,' and in turn suggested she look into the case.

Having now read this weekend that Savile allegedly threatened anyone who revealed his activities with severe punishment by his friends in the IRA, well, we leave readers to speculate on our own -- perhaps outlandish -- theory about the death of Jill Dando..

http://www.mirror.co.uk/news/uk-news/jimmy-savile-and-the-ira-predator-boasted-1389710 .