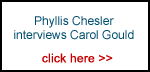 We hope that you'll feel our website is worthy enough to contribute a few pounds to the bandwidth bills.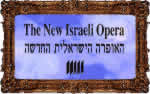 Last uploaded : Monday 1st Jul 2013 at 10:36
Contributed by : Carol Gould
Having been cursed at, hissed at -- yes, hissed at by a mother who ought to have know better -- screamed at and otherwise bullied by mothers who refuse to keep their small children at bay and who refuse to give up Disabled/Elderly seats on buses, I thought I would re-run this piece from last year. If only London bus drivers would sit in the open with the passengers as they do in the USA -- none of this would happen. What an irony that I am told that the reason why London drivers sit behind a Perspex barrier is because 'passengers might attack them' when the USA is supposed to be a violent country! Drivers should intervene when older and disabled people are bullied. I was cornered by two young men who kept yelling 'Evil! EE-vil' at me. An 85-year-old friend was knocked down on a bus the other day and nobody helped her get up; the driver ignored her.
*******************
First published October 9, 2012
Transport for London has been holding a consultation on improving facilities for the elderly and disabled. This has been my hobby horse for years, especially after visiting the USA for the first time in ten years in 2004 and seeing the facilities there -- not perfect by any means but better than ours in Britain. Here are the comments I have submitted:
*********************************
1. I have been for some time now a campaigner for a small one-decker bus, ie a diversion of the 46 or 187, to run along St John's Wood Road from Maida Vale to St John's Wood Roundabout
(and vice versa) as there are so many elderly people in that immediate area. My goddaughter is just 19 but even she hates the long walk from Maida Vale to the Church Roundabout in the dark early mornings to connect with her 274 bus to college. I was on the front page of the Wood and Vale newspaper in March because both Labour and Conservative councillors and the Ham & High newspaper backed my proposal. I had an email from TfL in March saying they would consider this in their next planning meeting.

2. As an American who has lived here for 37 years I find access for the disabled on the underground an utter disgrace. TfL needs to visit my hometown, Philadelphia, where a 19th century underground system has been transformed for the disabled by 'pods' being installed on train platforms that go up through a shaft in the ceiling and emerge in daylight on the pavement. The pods fit a wheelchair and carer but may also be used by the able-bodied public if not needed by a disabled passenger. The London Underground is still only 30% disabled accessible and this is shocking. It is beyond belief that one gets off a train and cannot get to street level without having to climb scores of STEPS. Every station on the Washington Metro has lifts and escalators at every platform.

3. Taxi cards are being taken away from hundreds of elderly and disabled people in my area. I have been working tirelessly to help some of these people get their cards back. A fellow BAFTA member, who was just given the BAFTA Lifetime Achievement Award at age 99, has just had his taxi card taken away by Westminster Council. Taxi cards should be given to anyone with a disability and to all elderly people.

4. In Philadelphia, an old colonial city built in the 1600s, there is ONE bus route per street. So: Market, Chestnut, Walnut, Locust, Spruce, Pine, Lombard and South Streets each has one bus route. Running east to west, Front (1st) to 59th Streets each has one bus route. There are never any traffic jams. Something has to be done about the masses of bus routes that all use Oxford Street; there MUST be a move to get some bus routes to go along New Cavendish Street and Wigmore. ALSO : now that the NHS is using the diagnostic centres in Harley Street there ought to be a single-decker bus route that gets people around the Marylebone High St area. The same applies to Mayfair.

I could go on and on about the shortcomings of the London transport system but these are my main thoughts. And isn't it an irony that in the 'violent' USA bus drivers sit in the open and chat to the passengers ? I was told that the reason why London drivers sit behind perspex protective barriers is because of potential violence from passengers. Frankly, I do not think Londoners are prone to violence; we had conductors wandering up and down the stairs of the double deckers for years and attacks were rare.

I think it would be lovely for London bus drivers to sit in the open as they do in Washington, New York, Boston and Philadelphia. In Washington I am 'sugar pie' to the 42 bus driver and 'Doll face' to the other 42 bus driver. They get up to help wheelchair-bound passengers and are part of the joy of travelling in the USA.

*****************
To comment on a transport issue please go to:

http://www.tfl.gov.uk/ .