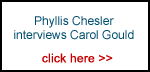 We hope that you'll feel our website is worthy enough to contribute a few pounds to the bandwidth bills.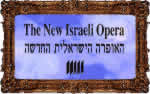 Last uploaded : Tuesday 9th Oct 2012 at 18:06
Contributed by : Carol Gould
In light of the revelations about the late Jimmy Savile, whose alleged approaches to young women appear to have transpired unchallenged :

Update October 2012: Sandusky sentenced to up to 30 years
http://www.washingtonpost.com/local/education/jerry-sandusky-sentenced-to-30-to-60-years-in-prison/2012/10/09/6d5ed134-1184-11e2-ba83-a7a396e6b2a7_story.html?hpid=z1 .

Editor's Note:
July 23, 2012
Last night, to my astonishment, I watched television coverage of the iconic Joe Paterno statue at Penn State University being removed and carted away wrapped in crude cloth as if it had been a statue of Saddam Hussein. The issue of the late 'Joe Pa' and his failure to act upon word of child molestation at the football training school has left even his most ardent followers stunned. The removal of the statue is the latest chapter in this tawdry narrative.
This link provides a report from the Washington Post:
http://www.washingtonpost.com/blogs/early-lead/post/penn-state-punishment-by-ncaa-expected-to-be-unprecedented/2012/07/23/gJQAuhe73W_blog.html?wpisrc=al_national .

My editorial from last December follows.
**********************
December 13 2011
London

Why is British Television not covering the worst child abuse scandal in American history?

Right now it is well into the wee hours and I am glued once again to CNN where for several weeks Anderson Cooper and other distinguished American journalists on his and other networks have been covering a story of child abuse that eclipses anything I can remember in my lifetime. Indeed Cooper has suggested this, the story of boy-rape at Penn State University, was the worst scandal in sporting history.

Britain is the birthplace of the ground-breaking Childline and NSPCC. Sadly Britain has been the focus of the world's eyes during hideous child abuse stories. The phone -hacking story, which at present takes up the bulk of the top of the news cycle in Britain, focuses on the case of murdered child Milly Dowler. The Soham child murders of 2002 by school caretaker Ian Huntley are still in the news. British toddler Madeleine McCann disappeared in Portugal in 2007; the case has gripped the nation and the world ever since. So why is Britain ignoring the Penn State story? In the space of a week the legendary eighty-four year-old football coach Joe Paterno was fired by the Board of Trustees after forty-six years in the job for neglecting the culture of child rape of which coach Jerry Sandusky is accused of perpetrating through his charity Second Mile.

In the same week the President of the University, Graham Spanier, was fired after sixteen years in the job. Following this the head of Sandusky's charity, Jack Raykovitz, stepped down. It is reported that Katherine Genovese, Raykovitz's wife and a senior executive with the charity, is also being considered for departure.

The college's assistant coach Jerry McQueary, who in 2002 witnessed Sandusky raping a boy, has also stepped down and has been questioned by a grand jury along with administrators Tim Curley and Gary Schultz, to whom he had reported the incident. He had also reported the hideous scene to Joe Paterno. Obviously nothing was done and life went on as normal. What triggered the 2011 story? For eighteen months a Grand Jury in Clinton Couty, Pennsylvania had been hearing evidence about a fifteen year old boy who had reported abuse in 2009. This culminated in the 5 November 2011 arrest of Sandusky on forty counts of child sex crimes.

In a bizarre twist the story has emerged of central Pennsylvania District Attorney Ray Gricar disappearing in 2005; he had been investigating Sandusky and had decided not to charge him in a 1998 child molestation case. His computer hard disk was recovered by a woman walking along the Susquehanna River but data had been destroyed, leaving theorists to believe he removed files in a fearful panic. His Mini Cooper smelled of cigarettes when it was found abandoned but he never smoked.

Even more bizarrely an angry chunk of the Penn State student body came out to riot and pillage the day after Joe Pa, as Paterno was called, to protest his firing, not the rape, abuse and ruination of yet untold numbers of little boys who are now grown but damaged men. It was not a moment that made me proud to be a Pennsylvanian.

Why should the British media have been covering this story? My view has been that the trust parents place in educational institutions needs to have stronger safety mechanisms. I have been one of the loudest opponents of the 'CRB' checks to which visitors to schools are subjected to protracted investigations before they may visit a place where children congregate and are taught. In 2009 my fellow authors Philip Pullman, Adele Geras and Anne Fine raised strong objections to the system; Pullman said "When you go into a school as an author or an illustrator you talk to a class at a time or else to the whole school. How on earth – how on earth – how in the world is anybody going to rape or assault a child in those circumstances? It's preposterous." Indeed it is the height of absurdity, or as Geras characterises the checks, 'lunatic' for those as esteemed as PD James or Alan Bennett to be subjected to check.

In the Penn State case, however, the destruction of the lives of innumerable children, some as young as ten, at the hands of a staff member over decades is a different narrative. Pennsylvania attorney general Patrick Murphy has offered several points that corroborate my view that the paedophile and child rape scandal should be receiving serious attention on British television and radio. He writes to constituents like me:

'..Like folks across Pennsylvania, I couldn't understand how we failed to meet our greatest responsibility – the safety of our children. How could Jerry Sandusky have abused at least 8 boys over 15 years without being put in jail, especially if he was on law enforcement's radar as early as 1998?

I believe that systemic failure in the legal system let these kids down. It's heartbreaking and we need to act urgently to address those failings.

Here are four things we can do to help make sure nothing like this ever happens again.
Tighten the mandatory reporting requirements. Rep. Kevin Boyle introduced a bill that would do just that. If you are aware that a child is being abused, you should be legally obligated to report that immediately to law enforcement, not just your supervisor.
Establish a secure, statewide criminal intelligence database for sex crimes against children. If law enforcement officials in one jurisdiction have intelligence about a suspected child sex offender then officers across the state should have immediate access to that information. A criminal intelligence database would give law enforcement that ability.
Eliminate the statute of limitations on the sexual assault of children. It might be difficult to put cases together as time goes by, but things like shock, depression or repressed memories make it difficult for victims to come forward. That shouldn't be a license for criminals to go free.
Expand Child Advocacy Centers in Pennsylvania. Right now, we have 13 - we need more. These centers bring law enforcement and other stakeholders together so that victims only need to be interviewed once. That way they don't have to relive the horror of what happened over and over again.

We have to do better. Pennsylvania has failed our children for far too long, and to the best of my ability, I will fight to right this wrong.'

I urge the British media to pay attention to this case as it will reveal just how terrified children are to report to their parents abuse at school and will encourage British parents to ask for closer monitoring of full-time staff, most particularly in youth sporting facilities.

The case continues.
****************************
Background on Jimmy Savile:
http://www.telegraph.co.uk/news/uknews/crime/jimmy-savile/9609141/Jimmy-Savile-could-be-one-of-the-most-serious-predatory-paedophiles-in-criminal-history-says-Jeremy-Vine.html .

Link:
http://www.huffingtonpost.com/2011/11/11/ray-gricar-missing-jerry-sandusky-pennsylvania-da_n_1088950.html .