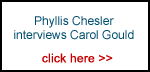 We hope that you'll feel our website is worthy enough to contribute a few pounds to the bandwidth bills.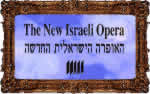 Last uploaded : Thursday 27th Oct 2011 at 02:50
Contributed by : Carol Gould
London

I have been reading with great interest Allison Pearson's article in the 'Daily Telegraph' about the film of Lionel Shriver's novel 'We Need to talk about Kevin.' Frankly from my life experience I do not recognise the children she describes in her article or the child in the film, who metamorphoses into a vile teenager. One aspect of her narrative that struck me most profoundly was her observation that British children are turning up at school unable to speak because they have been raised by a foreign-born nanny or carer and are unable to eat at a table because they only know how to gobble finger food.

At the risk of seeming arrogant and chauvinistic one of the reasons why I do not recognise the children Pearson describes is because I grew up in an enlightened home in a big American city and cannot remember very many meals NOT spent with my parents. We were not wealthy or by any means religious Bible-pounders. But a tie that binds Americans around the world is the family meal. As a British comedian said on a recent BBC Radio Four programme about Jewish humour, 'Wherever you are during the week every Jew is at home with family on Friday night.' By tyhe same token this applies to most Americans, and the meal is usually strated with -- yes! --'Grace'or in a Jewish home the Kiddush and Hamotzeh.

In my home we ate together every day and night and weekend. My sister and I grew up to excel in the academic world and to achieve interesting careers. Our parents were Jewish but as children we did have a Christmas tree and were not forced to embrace any particular ideology. Neither of us would have considered crime, addiction or gang membership. None of the youngsters -- Jewish and non -- who were my or my sister's contemporaries ended up in trouble. But that was forty years ago, and in those days church, synagogue and home were the focus of families in my neighbourhood. (Amy Winehouse, whom I loved because of her kindness to me when we were both at the same hospital, is an exception: heaven knows how she ended up an alcoholic as this is so rare in Jewish tradition. I will not blame her parents; perhaps she was led astray by those around her in adulthood...)

Earlier this week I was sitting in a Richoux restaurant in Knightsbridge. In came what appeared to be grandmother, daughter and granddaughter. They were chic and were carrying shopping bags from fashionable stores. Throughout the entire time they occupied the seats next to me the pretty mother did not utter one word to her child. Grandmother sat with her mean, tight mouth shut for the entire meal. I kid you not, reader -- the two grown women did not utter one word to each other or to the poor child, who was babbling away to herself and acting out a fantasy scenario by talking to her reflection in the mirror behind the banquette. Only when the little girl said she had to go to the bathroom did the mother mumble something. Off they went. Grandma sat motionless staring in front of her. (I was sorely tempted to do the American thing and try to strike up a conversation with her but after thirty-five years in Britain have learned it is best not done. ) Back came mum and child, off went granny to the loo and then as they gathered up their posh bags to leave the granny broke into a huge smile at me. (I am still trying to work that one out.)

On the other side was a pretty, painfully thin mother with two even skinnier young sons. They too sat in silence, the older boy leaning to his right and oddly staring at me. (Maybe he'd never seen a jolly American before.) Finally the mother muttered something in what I believe was Flemish and one of the boys muttered back. Again, their meal out consisted of eating, staring in front of them or at me and then leaving in silence. Yes, not every parent loves half term but in this same week I have been watching the huge crowds at live World Series baseball and football in the USA and seeing endless camera angles of grandparents, parents and kids chattering away to one another inbetween hot dogs and soft drinks. ( I stress soft drinks because drunkenness and loutishness are rare at American sporting events to the point that one rarely sees a policeman in a stadium that can hold up to 100,000 spectators.)

There is a joke that if you want to become deaf quickly sit in a room with a lot of Americans or for good measure -- Jews. In fact one does not have to cross the ocean; the other night I was invited by a British neighbour to her synagogue for the Simchat Torah service, headed up by British Chief Rabbi Lord Sacks. Aside from the delightful celebrations inside the shul and the impeccable behaviour of the young people -- little ones as young as seven eagerly reading their prayer books and the very wee ones distributing sweets to us all -- I was bowled over by the warmth of the people who poured afterwards into the main hall where food and drink -- mostly non-alcoholic -- were served. The room was heaving with young people whose wholesome and attractive demeanour made me think with dismay and puzzlement of the vile children depicted as troubled 'yoof' in our modern society. Not all of these young people in the synagogue were wealthy -- some are the offspring of taxi drivers and shopkeepers -- but all had a zest for life and for family that should be an example to the rest of Britain. Indeed, I have seen this in the children of my Muslim neighbour Saeed; unless they are also led astray like Amy his three offspring will grow up to be wholesome, well-read adults because their life, as that of Jewish children and Christian children who are taught British values, also revolves around love of family, of learning, of tradition and of the shared meal.

I attribute the lack of social cohesion in Britain to the decline of tradition; we are made to laugh and jeer at religion and high culture and subjected to humiliation and degradation on reality and amateur shows. Icons are made of nasty talent judges who are paid a fortune to insult children already terrified by the ordeal of appearing in front of millions. I attended a dawn service at the local liberal synagogue for Shavuot (Jewish Pentecost) having stayed up all night studying with scores of young Jewish people who would set off for work the next day without sleep; as it was such a beautiful morning we sat outside to say quiet prayers for the new day. Guess what? People living near the shul complained to the police! Were Britain not such a sickeningly secular society I would have expected the neighbours to have been moved by the sight of our gathering and perhaps even walked over to join us as the glorious sunshine bathed us in warmth.

Strictly Come Dancing? X factor? Give me Chanukah, Christmas, Good Friday, Tu B'Shvat, Pesach, Shavuot, Rosh Hashanah, Yom Kippur, Sukkot and Simchat Torah, Easter, Thanksgiving and Pancake Day any day. These ancient observances have held people together for six millennia; at the risk of sounding like an evangelical I do wonder if a return to traditional Judeao-Christian values, family, book reading and churchgoing might bring troubled British youth back to happiness and health.

Here is a link to Allison Pearson's article:

http://www.telegraph.co.uk/family/8850638/Britains-middle-class-children-are-so-privileged-and-so-neglected.html .