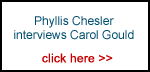 We hope that you'll feel our website is worthy enough to contribute a few pounds to the bandwidth bills.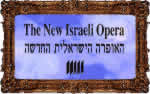 Last uploaded : Thursday 2nd Aug 2012 at 01:10
Contributed by : Carol Gould
In the two and a half years since I wrote the article that follows on from this one below, even more misery has descended upon me.
In December 2011 I discovered to my utter horror that the makers of 'Downton Abbey' and 'The King's Speech' alongside Bedlam Productions New Zealand are to make a major television drama series about the women of Air Transport Auxiliary entitled 'Spitfire Girls'
(the title of my book, written in 1988 to accompany an Anglia Tv series to be scripoted by Peter Nichols, Tom Kenpimski and Shelagh Delaney, published in hardback in 1998 and in paperback by Random House in 2009.) The option on my book from Sally Head ( of 'Prime Suspect' fame) Productions expired this month but the other aforementioned companies would do well to option my book and/or involve me in the production of a saga that has been part of my life since 1987. I have spoken about 'Spitfire Girls' on 'Woman's Hour' and on 'Any Questions?' hosted by Jonathan Dimbleby in the past few years. All rather sad for me.

To be brief:

In 2008 I decided to reduce my £200-a-month premium on my critical illness insurance and take out 'clusters' from my policy as I was in such desperate straits. I had been a customer for sixteen years with my provider, St James's Place, but this tragically coincided with their doing a 'ten year review' on customers in my age group. I battled them for a year because my cover of £174,000 had been reduced and reduced. I had a recurrence of cancer in 2009-10 and by then my cover had gone down to £21,660. I met with the SJP Company Secretary but could only achieve an additional £2,500 from him.

But even worse was yet to come. Since October 2007 I had had an excellent debt management firm , Debt Dr, handling debt problems that had arisen from my company's failure, my string of illnesses and my inability to take equity from my home. I thought of making the creditors an offer to settle with my £25,000 SJP cancer payout but in April 2011, just as I was finishing gruelling radiotherapy treatment, I was informed by my debt counsellor that someone at Debt Dr had 'emptied the bank account' into which I had deposited £21,660. The police, Insolvency Service and Courts have been trying to help all of us recover our moneys but at present all I know is that my pitiful payout that ought to have been £174,000 was gone.

To add to my sorrows : in late summer 2011 Sally Head Productions, who had optioned my novel, 'Spitfire Girls' in December 2010 informed me that they could not go ahead because no television network wanted a novel about women pilots. I suppose 'Strictly..,' 'The X Factor,' 'Britain's Got Talent' and 'I'm a Celebrity - get me out of here' and so forth are the future of network television. The financial implications of this for me are dire as the deal would have seen me into financial security during chemotherapy.

To top it all AEGON, my private pension provider, has written to all of us to say our monthly pensions are being reduced but at the same time they have sponsored millions of pounds in tennis tournaments this summer and are sponsoring a late 2011 Masters event at the Royal Albert Hall. Any wonder I feel like joining the 'Occupy Wall Street' protestors? How did a Phi beta Kappa graduate end up like this? I have no explanation.
**********************
[The following narrative about my financial disasters was published in September 2009.]

Anyone looking in 1980 at my blueprint for a happy life composed at age twenty-seven would think I was the wisest young woman in England. Indeed, when I was an executive with ITV Drama at that relatively youthful age colleagues would come to me for advice on long-term investment. My own mother, on a teacher's pitiful salary, had said I had 'the entrepreneurial genes of a throwback' because I seemed to have planned for a prosperous future. Just before she died, when I was thirty-five, she said,' I'm not worried about you. One day you are going to be a very wealthy woman.'

Well, I should have been. I am fifty-five and penniless. Without the generosity of friends I would be on the street.

What happened? Having seen Dr Naim Dangoor's wonderful plea to the rich to help the poor in a giant advert in 'The Evening Standard' just before the Jewish Passove season I realised I was not the only person to fall from being a giver of charity to desperately needing help myself. He should be regarded as a 'guteh neshamah ' -- a good angel. Inspired by Dr Dangoor's Biblical quotation in his advertisement I thought I would share my own sorry tale. Here is the scenario:

When I was in my twenties and an ambitious television and theatre practitioner I knew I would need to organise a long-term financial scheme for myself. I knew that life was harder for ambitious women than for men even of no ambition. I was an American living in a somewhat hostile foreign country with my only family 3,500 miles away. So, at age twenty-seven I began investing in the employee pension plan at Anglia Television. At age thirty I bought the flat I had been renting in St John's Wood and took out an endowment plan with Friends Provident to guarantee my mortgage and give me an additional lump sum at term end, or so I was promised by the salesman. In 1991 my father and I decided to buy the flat above me and knock the two into a mews house. Just as we were about to sign the papers he had a massive stroke and I decided not to proceed on my own. He lingered and died three years later; he did not leave very much in his Will.

I decided to take some equity out of my flat and in turn to invest in a second endowment plan with Abbey National Life to supplement the Friends Provident one. Again, the salesman at Abbey National promised me a generous lump sum at the end of the term of the plan.

I left Anglia in 1991 to join JE Entertainment, taking out another pension plan with NPI. For a short while I earned a good salary from JE Entertainment and gave a lot to charity and to less-fortunate friends but that ended when I stood my ground with JE over their unspeakable racism about my black secretary. ('If she sits in our expensive office chairs they will start to stink' etc etc. ) I left and had a few lean years. Life became a difficult existence and I struggled for many years, compounded by illness after illness and bereavement after bereavement, but in the back of my mind was the voice of my late mother, 'One day you are going to be a very rich woman.' Then came the 2000s: lo and behold, Friends Provident and Abbey National Life wrote to me and to millions of other investors saying there was a 'substantial shortfall' in both endowment policies. Property prices were not high and I had no hope of selling my flat. In addition, as I neared my fiftieth birthday, I was told my Anglia pension, which had been moved by my IFA from Norwich Union to Scottish Equitable, had also 'tanked.'

I appointed Brunel Franklin to challenge Friends Provident and Abbey National Life about the endowment shortfalls but lost both appeals. Here I was at fifty with inadequate endowments and a pension that was worth a fraction of what it was supposed to have been worth when I was given the projections in my twenties. Basically I was facing a life of misery and poverty. The NPI pension had also under-performed.

In 2002 I moved my mortgage from Abbey to Bank of Scotland, who were offering a package in which one could take 5% of the value of one's home out every year provided the 'Halifax Index' had gone up by 5%. I had to pay a penalty of several thousands to move from Abbey. When I decided in 2007 I wanted to take my 5% out they came in and down-valued my flat from its Halifax listing of £311,000 to £220,000. I need say no more. I battled with their Edinburgh office for two terrible years. My bank, HSBC, offered to move my mortgage to them and give me as much equity as possible, and indeed their institutional valuation was £340,000 in July 2007. (They could not lend to me, because my income fell short of their criteria); despite the HSBC valuation AND a smaller flat in my block selling for £325,000 in October 2007, the Edinburgh HBOS office still would not restore my Halifax value back to the £300s. They sent a valuer in, and he once again said £220,000 -- in the middle of the property boom! Jane Morrison at HBOS shouted down the 'phone at me, 'Miss Gould, if you were the Prime Minister himself we would not adjust this figure.' I went to the Ombudsman, who waited almost a year for the arrogant HBOS to reply to them, and indeed the Financial Services Authority was inclined to support my case but my compensation was £500!

So, at age fifty-five the endowment funds to pay off my mortgage, let alone a 'generous lump sum,' were a pipedream and my pension funds are pitiful -- less per month than dole money! To top this all off, to compensate for the door to equity release being shut by HBOS, I had to sell my house in the USA for a song. I had to eat after breast cancer surgery and two bouts of shingles.

Had anyone looked at my life at thirty they would have said I was the most prudent young woman around, but my plans and the hundreds of thousands I have paid in to British endowments, pensions, mortgage and insurances have gone to make those companies' executives very rich but m? Totally unrewarded. I have paid in to endowment mortgages for twenty years a sum just under £200,000 but do not own one brick of my home. Frankly, I think people who were conned into endowment mortgages in the 1980s ought to have their perpetual debt forgiven.

When I see 'Friends Provident' plastered all over sports grounds and hear their CEO in the financial pages saying they are 'cash rich' I feel sick. He is paid an obscene salary despite FP being a Quaker company. I mentioned this when I was a panellist on BBC 'Any Questions?' and received supportive mail from other hard done-by Friends investors.

It just makes no sense. And the hard fact is that like so many people nearing Tent City, through no fault of my own I am broke at fifty-five. I have long given up on expecting the many Jewish millionaires of my acquaintance to help me even in a tiny way but am grateful that my non-Jewish friends have put desperately-needed help my way so I do not lose my home, can pay for my Oyster card and eat.

Naim Dangoor must know many people like me who have little left but our dignity. If he inspires one wealthy member of the Anglo-Jewish community to open his or her wallet to someone in hardship he should be inscribed in the Book of Life.

*************************

I am grateful to the Cinema & Television Benevolent Fund for assisting me in keeping this website going.

****************************

An abridged version of this article appeared first on Pajamas Media and reprint is contractually allowed by Pajamas Media after 48-hour embargo.

http://pajamasmedia.com/blog/how-i-ended-up-broke-at-55/ .

Carol Gould is the author of 'Don't Tread on Me : anti-Americanism Abroad' and of 'Spitfire Girls.' She has just completed a video about the British children of black American GIs and is writing a new novel based on her late mother's experiences as a WAC based at a POW camp in Virginia. She was a Drama executive at Anglia TV in London and Norwich from 1981 to 1991, has appeared on BBC 'Any Questions?' on Sky News and the World Service.