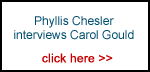 We hope that you'll feel our website is worthy enough to contribute a few pounds to the bandwidth bills.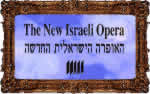 Last uploaded : Saturday 15th Oct 2011 at 23:20
Contributed by : Carol Gould
24th Septembwer 2011

London

As I languish in homesickness on this day of the fortieth reunion of the graduating class of 1971 I offer to our readers the essay I composed for the Reunion Committee : my memories of the turbulent world events of 1967-1971. It is so hard to make non-Americans and even non-Philadelphians understand the sisterhood that lasts a lifetime for Girls'High Girls. I wept when I attended my older sister Susan's reunion a few ywars ago when we sang 'Hail All Hail,' the school's song and the other GHS anthem. One of my British friends asked if these reunions were a re-creation of panty-raids and I said they were anything but; it was a privilege to attend Girls' High and our memories revolve around our academic and artistic aspirations. The brilliant legacy of that remarkable institution lasts a lifetime and has been the backbone of my life's achivements.
*****************
My GHS years -- the memories and beyond
by Carol Gould ( resident of London, England since January 1976)

written for the September 24, 2011 Philadelphia High School for Girls Class of 1971 Reunion

I write this just after coming home from a concert by the Philadelphia Orchestra at the BBC Proms. Two nights before I attended the Pittsburgh Symphony Prom and wondered -- a la Sliding Doors -- what my life might have been had I pursued my violin studies with Luis Biava and taken a place in his then-orchestra, the Pittsburgh instead of coming to London. Sliding Doors redux: I got a job in 1975 with Turtle Bay Theatre Company in East 49th Street in New York and a pad near Katharine Hepburn's building. But I came to London instead. What might have been? But let's go back to those days:

One of my enduring memories of my pre-GHS teen years at Leeds Junior High was my regard for the inspirational teacher Dr Samson Freedman. He was murdered and I can still remember my mother, who was a teacher at McCloskey School, being overcome with shock. My memories of Girls' High are mixed: there always seemed to be some crisis in the outside world that was disturbing and made it hard to sleep. In the summer before I started at GHS Israel had won the June 1967 War but the victory did not make Jewish people feel more secure in the world. I really thought there would be a terrible race war when Martin Luther King was assassinated. One night in June 1968 I awoke with a start and turned on the black and white TV in my room that my then-boyfriend Jeffrey Gross had made for me from scratch. It was as if some supernatural force had interrupted my sleep: on the screen was the breaking news that Senator Robert Kennedy had been shot in Los Angeles after winning the primary there. I kept muttering, 'Eleven orphans... ' There had been immense frustration amongst young people who had seen great hope in figures like Eugene McCarthy and Bobby Kennedy dashed when Hubert Humphrey became the nominee. There were the ongoing anti-Vietnam War demonstrations and 1968 riots at the Chicago Democratic Convention against Mayor Daley's hard-hats that made my family feel the USA was heading towards revolution. Then George Wallace was shot and that sealed the Nixon win.

One of my fondest memories of 1969 was a New Year's Eve in centre-city with snow falling; Jeffrey and I had been to see 'The Owl and the Pussycat.' Those were the days before cellphones and I remember being frantic to ring my mother to tell her we would make every effort to get back to Mt Airy in the blizzard. Another fond memory of 1969 is my Sweet Sixteen party; I live in the UK and this is one of many traditions, like school graduation rings, that does not exist over here.

1970 is indelibly etched in my memory because of the killings of students at Kent State University. The whole issue of Vietnam and the bombing of that country by President Nixon obsessed me; how funny that I ended up in the UK studying Drama and not politics! There was racial tension in the school and in Philly. My mother had been horrified during World War II by the segregation of the troops when she was in the US Army. It seemed as if racial divisions were not going anywhere but downhill. How she would have loved the fact that we now have an African-American family in the White House !

I loved being in Treble Clef ( it is so sad to think that Bill Murphy is no longer with us) and remember how anxious we all were when Mr Murphy had an embolism at such a young age and that he was touch-and-go in hospital. It is good that he lived out his life to see his children grow up. I loved taking part in drama, the Iris Leaflet and the Milestone. I found the academic demands of GHS hard; my sister Susan was in the 1965 graduating class, most of whom were geniuses who sailed through every course. Dr Meixner was a remarkable teacher and I cherish my enduring friendship with her daughter Ruth Bird. By the way, I won the Vera Schenker Prize for Diversity of Artistic Gifts, shared with Velma Boozer; I'd love to know how Velma's career went in these intervening 40 years.

I graduated Phi Beta Kappa in History from Temple but always had a show biz bug in my DNA. In 1976 with help from the VA I was able to pursue a postgraduate degree with Temple's School of Communications and Theatre.

My time in the UK has had its ups and downs. Over thirty years I invested in pension and endowment schemes in distinguished old British institutions that all turned to rubbish (I could use worse language here but won't;) if Americans who kvetch about their 401Ks think they are being ripped off imagine how I feel having invested in the UK for over thirty years and ended up with zip. I have also been ill a lot here. A private (non-NHS) British surgeon bullied me into breast surgery in 2006 that now appears to have been mishandled. I am now battling stage 3 Triple Negative invasive breast cancer. I had a payout from my critical illness insurance in 2009 but it was stolen by a British Madoff rendering me penniless at age 57.

On the up side: since coming to England I have had my name on some outstanding PBS Masterpiece Theatre and Mystery shows from my decade with Anglia TV Drama for ITV network. My novel, 'Spitfire Girls,' was published by Random House and my other book 'Don't Tread on Me -- anti-Americanism Abroad' was published in the USA by Encounter Books and in the UK by Social Affairs Unit. I have had several plays produced including 'A Chamber Group' at the Edinburgh Festival and 'A Room at Camp Pickett,' about my late mother's experiences in World War II, at the Africa Centre in London. I have also made documentaries.

The greatest thing about the UK is the universal health care system. I am convinced that if FDR had lived long enough to see what a miracle the NHS was in the UK he would have adopted an identical scheme in the USA. The NHS came into being during the tenure of Clement Attlee and I am sure Roosevelt would have conferred with him on how the system was generated and sustained. It continues to be a magnificent aspect of living in the UK.

The downside of living abroad is that I still miss Philly steak sandwiches, Hebrew National hot dogs, knishes, Rokeach Old Vienna gefilte fish, chocolate sorbet, hot turkey sandwiches with giblet gravy, rare roast beef on rye and bus and subway tokens. If I survive cancer I long to return to Philly.