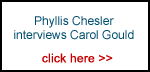 We hope that you'll feel our website is worthy enough to contribute a few pounds to the bandwidth bills.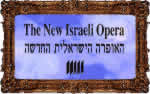 Last uploaded : Monday 12th Sep 2011 at 23:59
Contributed by : Carol Gould
London

My enduring memory of the tenth anniversary of 9/11 in London, where I have lived as an expatriate American for thirty-five years, is the sneering policeman and woman on duty in Grosvenor Square. I am a huge fan of the police but on this occasion their attitude reduced several people to tears. The whole of Mayfair was cordoned off and not one ordinary, non-VIP Londoner could enter the square. I had come from an appearance on Sky News 'Sunrise' followed by the magnificent service at St Paul's and, as I have done for ten years, was planning to lay flowers at the British memorial pagoda and stay for several hours in reflective prayer. When the policeman said 'If Ambassador Susman didn't invite you, you can't come in, ennit?' I said I would like to buy flowers at the Millennium Hotel, to which his WPC partner snapped, 'If you aren't staying there, you can't go there!'

At this point several women were in tears. In the distance we heard the 'Star Spangled Banner' being played in the cordoned-off marquee housing Prince Charles, the Mayor and the PM, so I led the small group of heartbroken mourners in singing the US National Anthem. There is no reason in the world why Mayfair and the Square should have had to become an armed camp all day.

Yes, al Muhajiroun, led by Anjam Choudary, were demonstrating near the Eisenhower memorial and did indeed manage to drown out the moment of silence with their chants over a loud-hailer, but what harm could we have possibly caused had we been allowed into the square on this hallowed day? Yes, the EDL (English Defence League) were also assembled near them, but why could we not have been escorted by a policeman to the memorial pagoda to leave flowers and pray for the repose of the souls of 9/11? Yes, the radicals burned an American flag but why were we, a harmless little band of decent folk, including a British soldier about to leave for duty in Afghanistan who had his daughter's name tattoed in Hebrew on his chest because of his admiration for Israel, prevented from paying our respects on such a poignant occasion?

After an hour I walked away in despair; I came across an American student weeping, saying she wanted to go home to the USA and terminate her year here after she had been so rudely rebuked in her attempt to enter the square and attend the 315pm service. I invited her to come to Westminster Abbey for an event open to all but she was too distraught.

On my way home from the Abbey I read on my cellphone that there had been a 730PM concert in Grosvenor Square but nobody I knew in the American expatriate community had heard about it. Possibly the publicity was nil because the Embassy did not want al Muhajiroun to re-assemble but why must we allow these radicals to rule our lives?

I woke up today, September 12, with a hole in my heart as big as the sea. Grosvenor Square is more meaningful than any place in Britain on 9/11 and our being excluded was a disgrace.