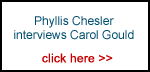 We hope that you'll feel our website is worthy enough to contribute a few pounds to the bandwidth bills.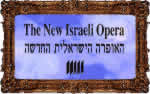 Last uploaded : Wednesday 6th Jul 2011 at 02:51
Contributed by : Carol Gould

'...The excellent Fishy Business restaurant offers superb home cooking with an emphasis on freshly caught fish and seafood...'

(from The Pier Hotel's glossy colour brochure)

London

My Eastbourne saga began at home on a cold and drizzly day in June when I decided to have my first holiday in five years. I had endured a string of personal misfortunes and two bouts of breast cancer and had vowed never to have another UK holiday after a miserable break in Edinburgh during the Festival. (On that occasion I nearly lost my life being thrown from my seat in a cab by an aggressive driver who chose to curse Americans and accelerate before I had even taken my seat. Needless to say I ended up on the floor. Then I took an elderly Polish refugee who had served in the British army to dinner only to be cursed for the entire cab ride by a kilted driver who from his running rhetoric obviously hated old Jewish Holocaust escapees.)

Notwithstanding the fact that my pension provider Aegon, had just written to all of us to say they had reduced our monthly payments due to the 'Three Year GAD review,' but were sponsoring British Tennis in 2011 I decided I really wanted to go to the tournament in Eastbourne. I decided to book in to the 'Berkeley,' which was offering a good deal for one night. Going to hotels.com I tried to book book but because of a glitch on their website eventually had to ring them to secure the room.

I got ready to leave but decided to ring the hotel to ask how close they were to Devonshire Park, the location of the tournament. An imperious man told me there was no way I could be arriving at his hotel as he was sold out. I told him I had booked and paid in advance through hotels.com but he continued to insist 'You are NOT booked to stay at my hotel, madam.' I insisted I had booked and paid but he became irate. I called hotels.com and they told me he had most likely had a booking for the normal price and decided to 'gazump' my pre-booked, pre-paid room. The imperious hotelier rang me back to say hotels.com had had a problem with their software hence my being 'double booked.'

Hotels.com offered me an immediate refund and suggested as an alternative to the Berkeley the Pier Hotel, so I booked for two nights and made my way to Eastbourne. Thus began what metamorphosed into a saga that could easily have unfolded fifty years ago. I arrived at the Pier and felt uneasy because the outside looked like a combination of a building site and a flop-house. Inside it was not so bad. Chatting to the manager I told him how much I loved the verandah but he told me he closed it in the evening because elderly locals would come there and stay too late; some visitors 'nicked things.' I could not help but imagine old ladies squirreling away silverware and china. I went up to my room which was nice and clean and made my way to Devonshire Park. The weather was cold so I came back in time for dinner, having read the brochure about the exceptional homemade cuisine. No such luck. The manager said 'What? You expect us to open up the kitchen for one person?'He suggested I eat out and indeed I found a curry restaurant around the corner. One thing I noticed was that a filthy pair of workmen's shoes, a bag of trash and boxes from supplies were lying on the floor of my landing the day I checked in and were still there in the evening.

I asked the manager for a face cloth (in America we call it a washcloth) but he said 'You mean a FLANNEL?' and I said yes. He then went into a routine about how he stopped providing them because people stole them...Sigh. I told him this American was beginning to develop a miserable opinion of Eastbournites as serial kleptomaniacs but he did not see the humour.

The next day at breakfast I asked for decaf coffee but the non-English waitress had no idea what I was talking about. Out came the manager, telling breakfasters that he had stopped doing decaf because 'people nicked it.' A woman sitting at one of the tables said 'How can you steal coffee?' to which he replied that people steal the little sachets of instant decaf. Another guest asked why he did not provide a jar and he said with great passion that jars were stolen as well. As it was wintry outside I asked if he served porridge and he looked at me as if I were a lunatic and said it wasn't winter, after all. As I left for the tennis grounds I complimented his wife on the attractive cushions adorning the beds. She told me she had stopped using them as 'people were stealing them.'

That evening there was a get-together on the Pier and in the pub underneath the hotel, both locations teeming local young people. As late evening progressed the noise and language was shocking even with my windows tightly shut. By 2AM the racket sounded like a mini-riot and indeed police were patrolling the area. I emailed my sister that sleepy Eastbourne was more exciting than centre-city Philadelphia. The next morning a couple with very poor English was remonstrating with the manager about the noise. They wanted to move to a room at the rear but he whined that they should be pleased to have a seafront room. Bizarrely he asked them why they wanted to move when one could not be sure if the local youth would spend another night fighting and screaming. They pleased with him and I intervened, saying I had not heard such a racket even in centre-city Philly. That was red rag to a bull. He railed at me saying I was one of those types who always has to tell the world where I've been and where this is better than that etc. I went into the breakfast room and told his wife what a pain I thought he was.

When I went to check out he told me I could not use the bespoke minicab telephone on the wall as he and his wife had found out that the cab company had 'nicked' his telephone line and piggy-backed it for their own costly calls. In the Pier Hotel glossy colour brochure we are told 'the Function Room can accommodate 80 people for events, conferences and meetings…our Civil Wedding licence means the Pier is the perfect place for an unforgettable marriage…' OMIGOD! Imagine all the decaf, facecloths, cushions and silverware that would be stolen!

I was glad to leave the land of the thieves and move to a hotel about which I had told by friends : the Lansdowne. When I arrived I was greeted by a grumpy old woman who could easily have been a prison warden. She scowled at me and no matter how charming I tried to be she snarled at me; for example I asked her where the lift was and she barked, 'I TOLD you --. over there!' My room was pretty, clean and spacious -- a kind of mini-suite. Everything seemed fine until I realized the phone in the room was dead, the windows would not open and the TV remote was in several pieces. A charming elderly janitor came up to fix things. I thought I had landed on my feet at last. But it was not meant to be.

Dinner in the elegant dining room was cosy but the food was atrocious. I suppose I established my reputation for a 'pain in the ass guest' when I sent my meal back. Friday was a complete washout where the tournament was concerned so I decided to spend the day at the Grand Hotel next door. What a difference ! The staff were gracious and I ended up having lunch and tea there. The lounge was packed with non-residents. That night I ate at a fabulous Chinese restaurant and was treated well there.
Saturday was a classic. I checked out at 11AM and asked the receptionist, an aggressive young Pole? Swede? -- who knows -- if I could reserve a table for dinner. She said the restaurant was fully booked but that if I promised to be there at 6:30 she would arrange for a seat to be made available for me. The tournament caught up in freezing cold but dry weather and I, along with many a tennis fan, was enchanted by a wee oriental toddler named Daisy Mae who ran about on the grass making hilarious observations well above her meager years. Her father, a mature Englishman who had obviously married late in life, introduced me to his Far eastern wife. Their child had everyone in stitches and I am sure I will see her one day on television or winning a prize for scientific excellence.

In a jolly mood I returned to the Lansdowne and went to the dining room. I told the young hostess I had checked out in the morning and would pay for my meal with may card; I was taken to my table. I was amused to see the place was 90% empty, contrary to the assertion made in the morning that dinner was fully booked. An irritable-looking young man, evidently that evening's maitre'd, kept flitting about and staring at me. Suddenly the Grumpy Old Woman came into the restaurant and loudly asked of the girl on reception, 'What's SHE doing here?' The young man then stomped over to me and asked how I was proposing to pay as I had checked out. I told him I had told the receptionist I was paying by card and he snarled,' In all my years I have NEVER heard of a guest checking out and returning to dine in the evening.' I was nonplussed. I told him I had been coming to Eastbourne for twenty-five years for tennis and in the years in which I had stayed at the Grand with my Anglia Television colleague we had always dined in the evening after checking out in the morning. To my astonishment he said, 'Well, I am going to have to take this to a higher level.'

I was tempted to walk out but where the hell was I going to find a place for dinner on Saturday night and still be able to catch my train home to London? In came the hotel manager, who was charming and apologetic. By then the other diners were staring at me as if I were a criminal. I ate my meal but did they offer me a complimentary dessert or even no charge for humiliating and demeaning me in public? No. I wrote to the Lansdowne's head office but got a 'sorry you were inconvenienced and hope you will come back again' reply…Yes, I'm rushing back.