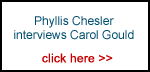 We hope that you'll feel our website is worthy enough to contribute a few pounds to the bandwidth bills.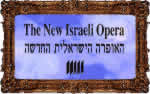 Last uploaded : Sunday 24th Jun 2012 at 09:26
Contributed by : Carol Gould
In light of the hideous taunting of the bus montior in the United States that has won her international fame and overnight fortune I thought I would re-publish this account of a hideous taunting I experienced last year. Perhaps I should have gone on You Tube about it !
*************************
First published in August 2011 ( still no apology from Raoul's Cafe four months on)

London

I went to Raoul's deli in Clifton Rd W9 at 4pm on Friday 29 July, having just been signing my novel, 'Spitfire Girls' for staff at another shop in the road. I bought two quiches and a bottle of my favourite French pomegranate and beetroot juice, along with a bag of beautiful fresh tomatoes, I was told 'straight in from Italy.' There was nowhere to sit at the deli so someone in the shop suggested I go over the road to Raoul's cafe and sit outside as there were about ten empty tables. I did so and ate one quiche, keeping the other one in its wrapper. I drank the juice and asked a waiter for a menu, as I planned to have ice cream and coffee. He told me I was not allowed to eat 'takeaway' food but I told him I'd come over here to Raoul's café because all the tables at their deli were taken and that one of the people there had said I ought to sit over here.

He was very pleasant and went away, but two seconds later out stomped a female waiter/manageress who began to rail at me. I told her I wanted to sit there and had a menu to look at, but she grabbed the wrapped quiche and the juice bottle and said 'You must leave at once ! I am taking this and getting rid of it!' I remonstrated with her -- by now I was shouting -- telling her to give me back my purchases and reminding her that the food and drink was from their own deli. She then stood over me and shouted at me to 'leave now!' at which point I told her to call the police as I would not move. By that time all eyes in Clifton Road were staring at me. I felt utterly humiliated. She shouted at me to leave and I reminded her I am diabetic and having cancer treatment but she nastily said 'I don't care what you have, you must leave now!' She kept repeating this and I did for a moment wonder if she might in fact strike me.

I did leave but still have here at home in my freezer my squashed quiche that she had grabbed and am minus my juice bottle. (I intend keeping the damaged food as evidence.) I went back to the deli and they were all appalled, but a woman customer went back to berate the woman who had shouted at me and was told I was rude and unruly and had to be ejected from the restaurant !

Later I spoke to Geraldine Leventis, the owner of Raoul's, who apologised and said she would ring me back but she never did. I was so upset that I could not relax for the rest of the day.

Only after telling a few friends about this have I been able to calm down. One of my neighbours is incensed that I, a local taxpayer who has frequented Clifton Road for 34 years, could be ejected from a cafe by someone who was not born here and has been given the privilege of working in this country. Having been berated and bullied over the years by every nationality known to man in London and beyond -- be they bus drivers or conductors, restaurant or shop staff -- I often wonder how it is that people are allowed to work here and then promptly set about bullying their customers.

Back to Raoul's -- I appreciate cafes not allowing people to eat takeaway on their premises but I am sure that under the law she was not within her rights to confiscate my purchases -- made, after all, at their own deli!
In my native USA I would be inclined to sue them for public humiliation, being demeaned, destruction of my possessions and anguish. My American friends, colleagues and family are astounded. Simply said, it would never happen in my hometown...

The next day I decided to treat myself to a waffle at Pure Waffle in Duke St W1. I had had a bad experience there a year ago but decided to let bygones be bygones. (Why do I never seem to have bad experiences in the USA or Europe? Dunno.)

Background: a year ago I had taken a dear Scottish friend there; I wanted her to experience what I considered to be the best waffles in London (I'd had superb ones at the Waffle House in Norwich when I was with Anglia TV but that was many years ago.) When the bill came I noticed we had been billed for butter. I half-joked to the manager about this and he went into a paroxysm of rage. My friend was rendered speechless as he went into a personal attack on me. This related to a previous visit when I had good-naturedly noticed the French's Mustard was not French's. (They also serve excellent American hot dogs.) At the time he had explained that when the Americans from the Embassy in Grosvenor Square had complained about the English mustard and had suggested they get in a supply of French's mustard he had indeed bought a crate. He then explained that when he and his brother (both Iranian) had tasted the American mustard they thought it foul and assumed it was 'off.' So the brothers had emptied every tub of French's down the drain and filled them with FRENCH mustard! To this their next set of Embassy visitors, as could be expected, recoiled. I told him Americans are weaned on French's and that putting anything else on a 'dog is sacrilege.

Now, back to the butter war: the manager continued to shout at me everything awful one could muster about me and eventually my poor shocked friend and I paid and left.

SO -- on the day after I had been evicted from Raoul's café I decided to forgive past 2011 Nightmares in Persia and asked for a plain waffle with syrup and then asked --- as I still had palpitations from the confrontation the day before at Raoul's -- if he served decaf, as it was not on his wall menu. He said no, so I said -- with a typically American-style smile -- 'Oh, well, then I think I'll have to have a milky latte.' At this he launched into a loud condemnation of me, shouting that he 'won't take no arguing from you' and accusing me of arguing with everyone every time I came into his establishment. I decided it was time for me to shout back and told him that I am fighting cancer and would like to sit down without being yelled at. He shut up and I sat down.

When I went to pay half my bill was on the house, he said. But why did he have to subject me to a tirade in the first place? Why is there so much aggression in the UK?

And why does this same cheery Carol Gould get treated as 'doll,' 'honeybun,' 'sugar pie' 'cherie' and 'zissel' when I am not in the UK?

Watch this space.
******************
First published 1 August 2011 -- still no apology from Raoul's Cafe !