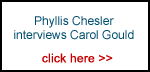 We hope that you'll feel our website is worthy enough to contribute a few pounds to the bandwidth bills.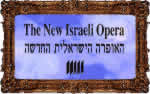 Last uploaded : Monday 24th Feb 2014 at 01:59
Contributed by : Carol Gould
Was I right or what? Piers Morgan's ratings are down to misery-level for CNN and they have axed his show. All I can say is BRING BACK LARRY KING. Long live golden oldies ( he is 81.)

Related stories:

http://metro.co.uk/2014/02/24/cnn-cancels-piers-morgan-live-americans-will-be-well-shot-of-the-loud-mouthed-brute-4316112/ .
http://www.independent.co.uk/news/people/news/charlotte-church-brands-piers-morgan-a-prk-over-phone-hacking-video-9154132.html .

http://www.bbc.co.uk/news/entertainment-arts-26332930 .
******************************
December 2012:
Well, once again Piers Morgan is in the news. Notwithstanding my shame and horror as the Connecticut massacre unfolded on 14 December, his anti-American fury reminded me of the 'old' Piers who so hated the USA when he was editor of the Daily Mirror. Please read my full narrative below. Here is a link to the latest story:
http://www.guardian.co.uk/media/2012/dec/26/petition-us-piers-morgan-uk .
*****************
24 May 2012
Piers Morgan is in the news again after testimony by BBC 'Newsnight' anchor Jeremy Paxman about 'phone hacking. So we are running this editorial again.
*******************************************
Dec 21 2011
Now that Piers Morgan is appearing before the Leveson Enquiry into phone hacking by newspapers we want to reiterate our belief that Piers Morgan upset many people and should not have been given the prestigious job as Larry King's successor.
This article first appeared on our site on 24 February 2011. We are updating it to include this Editor's Note: Piers Morgan was mentioned by Conservative MP Louise Mensch on 19 July during the hearing by the Culture, Media and Sport Committee on the conduct of former News of the World Editor Rebekah Brooks. Mensch suggested Morgan had mentioned phone hacking in one of his recent books.

http://news.nationalpost.com/2011/07/20/cnn%E2%80%99s-piers-morgan-clashes-with-u-k-mp-over-phone-hacking-scandal/ .

Watch this space...

**************************
Original Article:
I Cannot Accept Piers Morgan as the New Larry King

by Carol Gould

London

24 February 2011

I know he has of late become an Ameri-phile and I know he gushes over Stateside icons but my memory is long: no American of any poltiical persuasion will ever forget the ugly front page of the Daily Mirror on July 4th, 2002 -- the first Independence Day celebrated by Americans after 9/11. Let's look at the past life of Piers.

On BBC 'Question Time' on March 20, 2003 nothing brought more applause and mirth than Piers Morgan's loud and rather vulgar condemnation of Donald Rumsfeld, whom he assessed as 'a cowboy whom you just have to look at and you get sick.' On the BBC panel were William Hague MP, Baroness Williams and Cabinet Minister Peter Hain MP but none seemed particularly bothered by this exercise in character assassination of an ally's Defence Minister.

As I once said on Sky News Rumsfeld is not the most loved man in the world but anyone who could turn the flailing Searle Pharmaceuticals around, be a successful CEO of General Instruments and a dynamic leader of Gilead Sciences is not a cowboy. I knew the Rumsfelds when I lived in Washington and a more cultured and well-read man you could not find. And what a hoot when Piers interviewed 'cowboy' Rummy on his CNN show and missed a stunning acknowledgment : that the Republican former Defence Secretary has carried left-winger Adlai Stevenson's speeches in his pocket since his days at Princeton. Piers was so busy interrupting him he missed this scoop.

Lastnight I watched Morgan on CNN interviewing his legendary predecessor, Larry King, and realised what a great loss King is to the world. My mind travelled back to the days of the Piers Morgan Americans don't know about. And so it follows that my absolute prize winner for vicious, tasteless and ill-timed anti-Americanism in the British press comes from 4 July 2002, when the Daily Mirror, whose editor at the time was Piers Morgan, published an image of George W. Bush standing in a room filled with American flags. It had the banner headline 'MOURN ON THE FOURTH OF JULY' and was accompanied in slightly smaller text by the statement that Bush had been responsible for the deaths of more people than were killed on 9/11: 'THE USA IS NOW THE WORLD'S LEADING ROGUE STATE: John Pilger's Damning Independence Day Verdict.' Perhaps this United States is believed by some to be a rogue nation, but was this tableau necessary on the first Independence Day holiday since 9/11?

If it had been the other way around, and had the United Kingdom of Great Britain and Northern Ireland been attacked, I cannot imagine even the most left-wing of American newspapers doing the same.

Inside, Piers Morgan's star writer John Pilger provided a double-page spread about 'America's bid to control the world' and compared President Bush's description of the Afghanistan operation as a triumph over evil with 'lauding the superiority of the German war machine in 1940 as a vindication of Nazism'. In essence, Pilger was saying that America's servicemen and women were Nazis, serving a regime akin to the Third Reich. He went on to enumerate the evils of America, from intimidating Europe to blocking the UN investigation of the Israeli attack on Jenin (no British journalist ever, ever explains that 'Jenin' happened after a Palestinian terrorist, later traced to Jenin, walked into a hotel in Israel on the First Seder Night and blew up a room full of Holocaust survivors about to welcome in the Passover). Pilger said that Americans were afraid to speak out as the media were censored and heavily controlled. Really? What country in the world has a spectrum of uncensored loud-mouths to match Howard Stern, Rush Limbaugh, Glenn Beck, Rachel Madow, Sean Hannity, Bill O'Reilly, Chris Matthews or Stephen Colbert? Be reminded, John Pilger, that frightened 'Third Reich' Americans then went and freely elected a Democrat Congress in November 2006 and nobody died and nobody got put into death camps by the 'Führer' George Bush.

John Pilger pretty much condemns anything and everything about America and Americans, concluding that Uncle Sam has 'blocked genuine aid, such as clean water and electricity, to the most deprived people on earth'. When Pilger tells us that the USA is increasing food subsidies by 80 per cent, he makes sure we know that this is being done to 'secure American domination of the world food grains market'.

My thoughts for John Pilger go something like this: until the early 1950s, the world was crippled by the scourge of polio. An American scientist, Jonas Salk, developed the polio vaccine. Salk personally arranged for thousands of free vaccines to be distributed around the world. Next time an American discovers a cure for MS or cancer or motor neurone disease, is John Pilger going to warn the rest of us that America seeks world domination by distributing the vaccine worldwide?

It was reported by Pilger himself after the 'rogue' front page that a major American
shareholder in the Mirror Group had complained to the newspaper about its 4 July Edition: 'The day after the "Mourn on the Fourth of July" piece was published, a senior executive of the New York investment company Tweedy Browne, major
shareholders in the Trinity Mirror newspaper group, called the Mirror and shouted down the phone at senior management, demanding Morgan's head and mine.'

I was glad to know that other Americans felt as I did. We were still raw inside and, like the British after the Blitz, know what our empire's faults are but we would like our critics to give us time to heal. I must confess to glee when Piers Morgan was marched off the premises of the Daily Mirror after the debacle of his paper publishing what appeared to be dubious images of British soldiers abusing Iraqi captives.

This is why I was shocked when I heard he was replacing Larry King. To me the idea that a newspaper editor would publish questionably sourced images of his nation's serving men abusing Iraqis and therefore placing the forces in greater danger is an act I could never forgive. Whenever I see Piers Morgan I can only think of the Mirror's front page images of the 'abused Iraqis.' In some countries he would have been severely punished. In the USA he gets a massive salary and a plum job. Your comments are welcome.
***********************
Carol Gould was Commissioning editor at Anglia Television Drama for eleven years and has been published in The Guardian, The Daily Telegraph and the Jewish Chronicle. She has appeared on Sky News, Press TV, al Kawthar, al Alam and ITV as well as on BBC Radio Four's Any Questions, the Sunday Programme with Edward Stourton and the Jeremy Vine Show on Radio Two. She is the author of Don't Tread on Me --anti-Americanism Abroad and her novel, Spitfire Girls, is scheduled to be made into a television drama series in 2012.