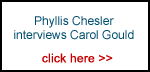 We hope that you'll feel our website is worthy enough to contribute a few pounds to the bandwidth bills.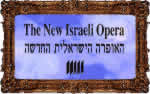 Last uploaded : Thursday 25th Aug 2011 at 13:32
Contributed by : Carol Gould
(First published February 20, 2011)

London

When I was a very little girl my mother used to say to my sister and me that the 'Negroes,' as African-Americans were called in the 1950s, were 'Nine million concentrated hates behind the barricades.'

She had worked in the 1930s for Philadelphia DPA (the Department of Public Assistance.) She and her supervisor, a black man named Harry Jackson, had been entrusted with the job of visiting a caseload of impoverished ghetto-dwellers who lived on maggoty meat from local butchers. Those charitable butchers would tell Harry and my shame-filled mother that the waste meat kept for customers with dogs was 'too good for the coloured.'

She went on to get into trouble in the US Army, fuming at her Commanding Officer about the disgraceful ill-treatment of the segregated black soldiers. My mother was nearly had up for insubordination when she raged about the GIs shouting 'Waccoons!' at the marching black troops. Eventually those eponymous nine million concentrated hates did break the barricades, rioting, burning down the cities and creating what James Baldwin called 'the fire next time.' In the late 1960s and early 1970s I thought the entire nation would explode when the anti-Vietnam war demonstrations became violent and Philadelphia came under a curfew as a result of black-white tensions.

My father had marched in 1938 in Harrisburg, Pennsylvania to enable a black civil engineer to join the union; for his efforts he nearly got his head smashed by a state trooper on horseback. Throughout their lives my parents lived, ate and breathed liberal causes and often came under terrific fire within our own family (one of my aunts and both uncles were Republicans) for their views. When America seemed about to fall apart at the seams in the 1960s I remember Mommy and Daddy contemplating moving us to Livorno, Italy where my father had been offered a post with the United States government in the American base also known as 'Leghorn.'

What has this to do with Libya?

About eight months ago I hosted a panel discussion and cinema day at the Tricyle Theatre in London, showing 'protest films' from Egypt and Iran as part of a series entitled 'Women, Power and Politics.' On the day I moderated the panel we showed 'Egypt: We are Watching You' prodcued by Jehane Noujaim and Sherief Elkatsha and 'We are Half of Iran's Population' prodcued by Rakhshan Bani-Etemad. Discussing the miserable conditions in the Middle East, contrasted with the newly-booming Israeli economy at the lunch break I told my companions that there would soon be revolutions in the Gulf and Mideast and that the 'one billion concentrated hates' would break the barricades. I said 'Watch -- Libya will be the first and Gaddafy will be toppled in a bloody coup.' People laughed. I was wrong -- Tunisia came first and Egypt second but now, just as I predicted last summer, Libya is erupting.

It has been said that Colonel Gaddafy gives out 150 million dollars every time his people get restless. He funds everything and supposedly the populace is happy. His government by Committee is supposed to be a revelation of sorts. He even offered to personally fly the corpse of the last Jew in Libya who died in 2003 out of the country, making yet another Muslim nation 'Judenrein.' (Jew-free.) One assumes that made much of the populace even happier. (Gaddafy did allow two Italian Jews to visit Libya in 2010 but has never shown remorse -- nor has any other leader in the region -- for the expulsion and flight of their large and ancient Jewish populations.)

In am old enough to remember the killing of WPC Yvonne Fletcher, who died outside the Libyan Embassy in London on April 17, 1984 and the downing of Pan Am Flight 103 over Lockerbie, Scotland on December 21, 1988 ; WPC Fletcher's killer has yet to be brought to justice. The world has followed the disturbing connections between the convicted Lockerbie terrorist Abdelbaset ali al-Megrahi and UK-Libyan trade deals, along with images of his triumphant return to the country embraced by Gaddafy and his family.

In 1997 I was a delegate to the conference of the Union of Progressive Judaism in Johannesburg. The Humanitarian Award was to be given to Nelson Mandela at our banquet, planned for two years. Hundreds of delegates including many non-Jews arrived from every corner of the world. Mandela cancelled his attendance due to illness. A few days later, back in London, I saw a picture of the South African leader embracing Col Gaddafy. So, his deals with Libya were more important than receiving an award, and heaven forbid he be seen hugging Jews…

In 1998 I was riding in a minicab in London when the driver told me he was a Libyan exile who had been a respected CNN cameraman when suddenly he had to leave his native country. He had been accused of making an anti-Gaddafy comment and fled with his Egyptian wife in the nick of time. I was about to start work on a documentary about the three Abrahamic faiths and asked him if he would be my cameraman. He was thrilled and we worked well together. In another article I have described the Sunday he came to my flat to warn me that the 'crazies' at the Regent's Park mosque had discovered I was American and 'from the Jewish' and that they would kill me if I came to film on the coming Friday. I let him film on his own that Friday and have never forgotten the fact that he may have saved my life.

Now that his country is erupting I hope he will have the opportunity to return in safety and peace. Those who hate Israel will say the Palestinians also have a right to return to their homes in the Jewish State. I will be happy when the millions of my ancient Jewish brethren who fled or were expelled in 1948 and 1967 from Iran, Iraq, Libya, Yemen, Tunisia, Morocco, Ethiopia, Egypt, Jordan, Lebanon and Syria will be able to return to their homes or at the very least visit without fear of being mutilated like Daniel Pearl in Jew-free Pakistan.

As I write this news is pouring in of scenes in Libya of women and children throwing themselves off bridges to their deaths to escape attacks from mercenaries. There is news of Col Gaddafy having fled the country. Will, as his son Saif warned tonight on television, the nation dissolve into rivers of blood and the people go back to the desert?

Time will tell.
********************************
Carol Gould was Commissioning editor at Anglia Television Drama for eleven years and has been published in The Guardian, The Daily Telegraph and the Jewish Chronicle. She has appeared on Sky News, Press TV, al Kawthar, al Alam and ITV as well as on BBC Radio Four's Any Questions, the Sunday Programme with Edward Stourton and the Jeremy Vine Show on Radio Two. She is the author of Don't Tread on Me --anti-Americanism Abroad and her novel, Spitfire Girls, is scheduled to be made into a television drama series in 2012.