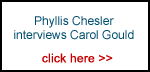 We hope that you'll feel our website is worthy enough to contribute a few pounds to the bandwidth bills.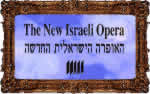 Last uploaded : Saturday 29th Jan 2011 at 10:28
Contributed by : Carol Gould
London

More years ago than I care to remember I was warned by my Libyan cameraman that if I went to the Regent's Park mosque to film my documentary about the three Abrahamic faiths, a project generated by a team consisting of Esther Rantzen, her husband the late Desmond Wilcox and myself, I would be killed. I was shocked because I had spent many years participating in events led by the London Society of Jews and Christians based at the nearby Liberal Synagogue that included the wonderful Dr Zaki Badawi, Imam of the same mosque. This cameraman, whom I shall not name even now for his own protection, stuck his neck out to come to my home on a Sunday morning to warn me that the 'crazies' at the mosque had found out I was American and even worse was 'from the Jewish' and that I could be murdered 'like Yvonne Fletcher.' (She was the WPC shot dead outside the Libyan Embassy in April 1984 by someone -- never prosecuted -- inside the building.) It seems like yesterday that I can see his face, filled with apprehension, as he pleaded with me, 'Please Mrs Carol, you have been so kind to me and given me work -- please, let me go to film there myself but do not come to the mosque.' (He had been a professional cameraman at home but had been a London minicab driver until I employed him on my film.)

I argued with him that in my capacity of producer I had never stayed away from the location of a film unless ill, but he won the day and I stayed away. The local churches and synagogue had let me film without restriction but this was a whole new ballgame -- film in your leafy St John's Wood neighbourhood and be slain ! Interestingly enough that summer two American embassies in Africa were bombed by al Qaeda and despite Bill Clinton being in the White House America-hatred was rising every day. My cameraman had his ear to the ground and I am grateful for his magnanimity to this day. It should be noted I never went to the police and decided the good Muslim souls of the Zaki Badawi mould far outnumbered the mosque's 'crazies.'

A good ten years later I came across high-profile British broadcaster and activist Inayat Bunglawala at the Mayor's conference in Westminster. I told him about the warning I had been given and he found it frivolous and even laughable. Okay, I thought, maybe my cameraman had been paranoid but between 1998 and the conference date we had had the bombing of the USS Cole, the al Aqsa Intifadah, 9/11, Bali, the death of Daniel Pearl, Madrid, the shoe bomber and 7/7. Anti-American, anti-Israel and anti-Jewish feeling was running high all around the world.

How does this relate, then, to the comments published in January, 2011 in anticipation of Baroness Warsi's Leicester University Sternberg Lecture about the proliferation of Islamophobia and Britons lambasting Islam and Muslims at the dinner table?

My initial reaction was anger, considering the proliferation of Muslim and ethnic minority achievement in Britain over the decades. Then I had to admit to myself that in most if not all social situations I hear people voicing apprehensions about the Muslims 'taking over' and 'sharia being made British law.'

What annoys me about her comments is the image of a member of the highest chamber griping about the host country being ill-disposed towards her co-religionists. To wit Lord Sacks, Chief Rabbi of the United Synagogue of British Jews said in 2006 that the world, and in some cases Great Britain was in the grips of a 'tsunami of anti-Semitism' but he quite specifically meant the massive harassment of Jewish students on university campuses, attacks on synagogues and street assaults on individuals. A pro-Palestinian group has been photographed by te 'Jewish Chronicle' newspaper holding enormous mock AK47 machine guns and blocking the steps of the London School of Economics with bottles of fake blood in its efforts to raise awareness of Israeli wrongdoing. Considering that Anglo-Muslim extremists blew up three tube coaches and a London bus and a fortnight later tried again, attempted to detonate bombs on aircraft between 2001 and 2010 and plotted to destroy with fertiliser bombs the Bluewater shopping centre and other crowded locations, attacks by non-Muslims, shameful as they are, have been markedly low.

Notwithstanding the 'cricket riots' of summer 2001 and the fact that November after November I have yet to see anyone wearing Remembrance poppies in the neighbourhoods of Edgware Road and Bethnal Green Sayeeda Warsi needs to realise that Muslims are received with graciousness across the British Isles.

Lord Sacks was right about anti-Semitism but by the same token I would hasten to point out that all is not misery; the affection and esteem in which Jewish media figures are held and the joy felt in the Jewish community when the Man Booker Prize was awarded to Howard Jacobson was palpable.

I would like to turn to an aspect of British life that makes her assertions of national Islamophobia even more absurd. (By the way, if Britain is Islamophobic how did she ascend to the exalted rank of Baroness?) Recently I telephoned a friend to point out that on several UK channels that evening every news, weather and sport presenter and every on-site reporter was black, Muslim or Hindu. I should hasten to add I was not ringing to say,'Can you believe these people are taking over the country?' but to point out that nowhere in the world, even in my native USA where we have a black president, can minorities be so visible as in the UK. On some nights virtually every presenter on Newsnight is Anglo-Jewish.

So, here is my inventory of prominent Anglo-Muslims who represent an array of diversity not seen anywhere else in the non-Muslim world: Yasmin Alibhai Brown (she is on radio, television and in print almost every day of the week;) Inayat Bunglawala; Dr Mohamed Abdel Bari; Sir Iqbal Sacranie; Rageh Omar; Asad Ahmad; Riz Lateef; Abdel Bari Atwan; Dr Azzam Tammimi; Asghar Bukhari; Lord Ahmed; Salma Yakoub; Yvonne Ridley; Lauren Booth; Shiraz Maher; Tariq Ali; Ahdaf Soueif; Sarah Joseph; Ghada Karmi; Zaiba Malik; Riz Khan; Maajid Nawaz; Ed Husain… the list goes on and on. They represent a wide range of views from radical anti-Zionist to moderate secular humanist.

Just as anti-Semitism runs in the blood of millions so does Islamophobia. But Baroness Warsi needs to see the unprecedented successes Muslims have achieved in Britain unhindered and she needs to remind her people that buying a poppy from the British Legion in November would not go amiss.