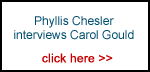 We hope that you'll feel our website is worthy enough to contribute a few pounds to the bandwidth bills.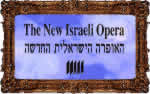 Last uploaded : Saturday 22nd Jan 2011 at 14:50
Contributed by : Carol Gould
The Westminster Media Forum Policy Seminar: Ethnicity and the Media: January 31, 2007
Report and Comment by Carol Gould
Editor 'Current Viewpoint.com'
***********************************

London

Here are some names I would like to run in front of you, dear reader: Gary Younge, Yasmin Alibhai Brown, Faisal Bodi, Tariq Ramadan, Tariq Ali,
Dr Azzam Tammimi, Ahdaf Soueif, Ghada Karmi, Salma Yaqoub, Shami Chakrabarti, Rageh Omaar, George Aligaiah, Sir Trevor McDonald, Moira Stuart, Lukwesa Burak, Riz Khan, Sir Iqbal Sacranie, Halima Hussain, Asghar Bukhari, Dr Mohammad Abdul Bari, Imran Khan, Abdel Bari Atwan, Inayat Bunglawala, Diane Abbott and Baroness Amos.

These are just some of the people who have become household names to those of us who spring from the white middle class Judaeo-Christian world of multicultural Britain. When I was on holiday this summer I found myself with a luncheon group from Scunthorpe on the QM2. They were animatedly discussing some of the abovementioned names and wondering if Shami Chakrabarti ever got any of her own work done as she is on British television most every day.

In my thirty years in Britain as a highly educated American who worked for ten years as a senior executive in charge of some of the greatest drama productions of all time in the golden age of British television, although I have had my share of editorials in print, my visibility pales next to that of the people listed above. These individuals inhabit a unique world of the 'daily appearance' and the 'weekly column.' Dr Azzam Tammimi, who whipped up an audience of young men in white robes at SOAS in March 2004 to chants of 'Jihad! Jihad!' was consultant on the Adam Curtis documentary 'The Power of Nightmares' which won the BAFTA award. Faisal Bodi wrote in January 2001 in 'The Guardian' 'Israel Simply Has No Right to Exist.' Sis Iqbal Sacranie is free to spout on British radio that homosexuals are dirty and spread diseases and he and his successor at the Muslim Council, Dr Abdul Bari, have repeately boycotted Holocaust Memorial Day. I call them unforgettably high-profile minority public figures.

It was therefore a puzzling if not disturbing experience to attend the Westminster Media Forum seminar on 31 January to discover that every ethnic minority and religious group in the speaker's chair ( Jews were not represented) has a serious grievance about media representation. Frankly, I was astonished that so many speakers seemed to feel that their respective groups were invisible. Were I a member of one of the minority groups included in the seminar I would find it cause for celebration that so many of my race or religion have achieved national status. Just look at my 'household name' list above.

The following summary gives my overview of the day's events. One overall comment I wish to make, as a trained public speaker and radio broadcaster of many years' experience, is that the public speaking abilities of most of the panellists were sorely wanting. Why is is that my fellow Americans are such fabulous speakers, even the untrained ones?

In the first session hosted by Damian Green MP, Shadow Minister for Immigration, Roza Tsagarousianou of the University of Westminster spoke at a mad pace and at times was very difficult to understand, but the gist of her presentation was the attitude in the media to minorities, which she saw as often antagonistic, with a 'normal--not so normal' image projected; she called this 'minoritization.' Stereotypes occurred in 'boundary maintenance' and the 'exotic' was illustrated by her slide image of a women in a hijab.

Frankly, for those of us like myself who live off the Edgware Road, my Barbour jacket and hunting hat are now exotic in my overwhelmingly Muslim neighbourhood. The elderly war veteran, Walter Chamberlain, who was savagely beaten up in Oldham in summer 2001 for accidentally straying onto the forecourt of a mosque also learned a bitter lesson in 'boundary maintenance.' In fact I fail to see what boundary maintenance was being mooted. If my list of celebrity spokespeople is just a percentage of the total, are boundaries now all but gone?

The professor noted that the concept of the 'inferior' is seen with contempt and suspicion. 'The majority of race victims are white' is a sample of an inflammatory headline. Inflammatory? Yasmin Alibhai- Brown wrote a splendid editorial last year about the hysteria when a person of colour is murdered, but the anonymity of white victims. When Stephen Lawrence and Damilola Taylor were murdered in London the national media uproar about 'racist Britain' was completely out of proportion to the crimes. ( I remember my friends in Suffolk and Cornwall being at a loss as to why these stories merited top status on the national primetime network news programmes. ) When young Tom ap Rhys-Price was brutally slashed to death by a gang of black youths on the way home from work in London, still carrying his wedding day plans, there were no cries of racism and no inquiries set up into the 'root causes' of his murder.

The professor said one of the problems of minorities is exclusion from being media stakeholders. 'Voicelessness' occurs as a consequence, and she feels there should be voices on behalf of veiled women. Her research in the East End has found that the residents feel unrepresented, but they are not interested in mainstream media.

I have two comments to make: veiled women appear on television almost every day; Salma Yaqoub has been on 'Question Time' several times and there are issues in the news every day on all channels. It is true that in my heavily Muslim neighbourhood, where I think I have got to know the local community fairly well, interest in the mainstream media is nil.

Aaquil Ahmed, Commissioning Editor for Religion at Channel Four, felt a need to make output more representative; there had been no multicultural commissioner until recently and Jews still are not represented. Ian Wright is getting kids fitter and in turn Channel Four is getting more ethnic minority employees. Some important recent documentaries have been 'Women only Jihad' and 'The Trouble with Islam.'

In the realm of Liberal Anglicanism, Robert Beckford is a black academic; this is regarded by some as a niche subject but a director of Channel Four said this was the 'future of religious broadcasting' The 'Secret Family of Jesus' drew one million viewers on Christmas Day morning. Ahmed concluded that people obsess on quotas but the product must be good.

One thing puzzles me: in Saudi Arabia, Pakistan, Nigeria, Zimbabwe, Syria, Yemen et al are the television networks indulging in self-flagellation about exclusion of white Christian employees? (Forget Jews -- they were expelled from virtually all Muslim countries over the past five decades. ) Daniel Pearl of the Wall Street Journal, himself a devoted scholar of Arab and Muslim culture, went to Pakistan to research the motivation of shoe bomber Richard Reid. He ended kidnapped, tortured and beheaded.

Saad Saraf, of Media Reach Advertising, another poor speaker, observed that 600,000 Eastern Europeans are coming in and we have to rethink what we are doing for them. I was reminded of the huge immigration to the United States one-hundred years ago that resulted in the cultural explosion of creativity on Broadway and in Hollywood, most particularly from the Jewish immigrants. One hopes the new entries to the United Kingdom will take some interest in British culture and not just live in ghettoes.

Mr Saraf said ethnic communities see themselves as a 'token face,' only and are represented as 'bad news.' Editors are white middle class and newsrooms need to have more minority faces with more people in senior positions. 'Radical solutions' are needed, not just a token black face in ads. Here is a radical idea - we should insist on a 15% quota in the mass media from ethnic minority businesses. Again, I disagree. There is a large and distinguished range of ethnic minority journalists and broadcasters in Britain, flourishing all the time. Why a quota? For heaven's sake, France has only just hired its FIRST black news anchor!

Harmander Singh, a delightful and witty man but again by my standards a poor speaker, is leader of the UK Sikh community and he discussed the 'Brown Pound.' He said Sikhs and Jews are invisible but the superb cricketer Monty Panessar is the greatest spin merchant in the world. Harmander is third generation British - his great grandfather was in the British Army. ( he spoke so softly I could barely hear him so I trust this is correct.) There are not many feature films about Sikhs, he observed, and they did not figure in the 50th anniversary of VE Day. The Celebrity Big Brother gang were, however, inadvertent ambassadors of change. Regarding the 2012 Olympics, the Sikhs want everyone in all the London boroughs to run a relay race from every ethnic group. He noted that he had attended Holocaust Memorial Day event and a Rwanda commemoration a few days before on the national day of observance of the Nazi genocide.

I asked the panel why there was no mention of Holocaust Memorial Day this past weekend in the media and most glaringly on any of the five terrestrial television channels. Anver Jeevanjee of the Cultural Diversity Group, sitting in the audience at this point, said : 'We have had many Holocausts.' Later I challenged him on this. As far as I am concerned, the Holocaust of the Jews stands on its own, and was, as Winston Churchill described it, the worst crime inflicted on humanity since the beginning of time.

In the Q&A it was noted that minorities are not good at representing their views and story. I disagree. There is no-one so eloquent as Yasmin Alibhai Brown or as razor-sharp as Shami Chakrabarti. Roza Tsagarousinou said the Holocaust is not a faith issue and affects all of us, and Aaqil Ahmed noted that Channel Four provides 30-40 hours of primetime for issues of religion and faith, and said he wants to make good programmes, not just knee-jerk ones. (This is to be commended. The recent documentary about women being excluded from British mosques was cutting edge, in my opinion. ) Harmander Singh said we need citizenship tests; I loved his comment 'how can someone be my future leader if they cannot pass a test?'

In Session 2, Charlie Beckett of POLIS, who started in Channel Four, sees the present climate as an opportunity to improve journalism to reflect diversity. Anver Jeevanjee is just back from Cuba. He said the police are making great and important strides, and I believe he meant Cuba, not Britain! Ethnic minorities do not apply for BBC jobs; it is 'Hideously white' as Greg Dyke said. Ethnic minority community continues to be 'hidden by big fig leaf.' This breaks my heart, he said -- it is a failure to achieve multiculturalism in media. Again, I dissent. I think Britain stands in its own in minority representation in the media.

All of America's network anchors are still white Protestant stereotypes -- Britain is light-years ahead in this realm.

Sue Ashtiay of Nabarro Nathan son , an Iranian , was a Non-Executive Director of Channel 4; until Celebrity Big Brother her appearances were often cancelled . Since CBB she has been in world of disconnect because of calls to speak. Society has changed in 30 years, she noted!

Kay Allen is the new BSkyB Commissioner for Equality and Human Rights; its strength comes from an excellent employment profile. We cannot, she said, have niche programmes and cannot recruit just from Oxford. Murdoch has his finger on pulse. ( I agree. ) She said 'If you don't like News 24, go to al Jazeera.' The story of the girl abducted by her Pakistani father was first reported as 'how horrible to leave the UK' but then there was a complete change to the reporting of the story to how good her life was there. At Sky they have disabled/minorities and the best possible talent -- not just diverse faces.
*********************
Andrea Callender - -- one of Greg Dyke's last appointments seemed to be a very angry woman; leaning against the podium one felt at any moment she might leap out at the audience.) I think in America we call this 'ATTITUDE.' It was somewhat distracting but I believe the gist if her presentation was 'You have to suspend belief in your current reality. When can I change the world back at the ranch? Ethnicity and nationality should structure BBC recruitment.' BBC has no quotas - this is illegal. BBC has 10.6% minority representation with 12.5% in Taunton and Somerset. ( This was unclear; was she being sarcastic?)

In the Q&A it emerged that Kay Allen is leaving Sky and going to work for Royal Mail. Unless I misunderstood, this must be the shortest tenure yet at the beleaguered Channel Four. She had introduced herself as the 'new' Commissioner for Human Rights' at Channel Four and after the session I asked her about the tragic closing of my local post office in Maida Vale. She was exceedingly unpleasant. Well, maybe Channel Four found her as charming as I did.

Ms Callender amused by saying she has trouble explaining to her mother what she does. It brought back memories to me of trying to explain to my mother in Philadelphia what I did at Anglia TV in remote Norfolk.
One audience member noted that 60,000 youngsters are at any one time applying for media jobs. As a mentor myself I can well believe this.
Mr Jeevanjee noted that ethnic minorities can't get jobs and give up and leave country. I felt this was an overly pessimistic view. Again, look at my list at the top of this article.
**************
After coffee Lorely Burt MP, the Liberal Democrat spokesperson for women and equality said ethnic minorities feature only in stories on violence and negative terms such as 'flood'/'tidal wave'/ 'illegal' asylum seekers-- look at how Muslims are being portrayed; a poll of young Muslims re their favouring sharia law shows how Islamophobic the media are. Dominic Grieve cringed at this . So did I. If the poll said what it said, why is this Islamophobia? News editors, she said, are picking stories that are not showing fairness. Again, I disagree. Nowhere in the world is there such saturation coverage of the Israel-Palestinian conflict and done in such depth. Nowhere in the world is there such daily discourse about issues in the Afro-Caribbean community, about Anglo-Muslim issues and about anti-Semitism and Zionism.

The chair of the session, Baroness Uddin, said George Galloway had cancelled his appearance at this seminar. I said I wanted my money back! The Baroness: 'You should give us extra that he is not here! I am his constituent so have to be cautious what I say!' ( Laughter)

Dominic Grieve MP, Shadow Attorney General, said when he talks to ethnic minority reporters they have scarce knowledge from their educational background of greater issues in the outside world. He said this country and its media have an obsession with Muslim issues and are obsessed with Muslims. British law underpins civil society. He had been the victim of distorted perceptions some time ago when it was reported that he understood a small number who would wish to blow themselves up. He was misunderstood.

Lord Dubs said that during the IRA era, Irish people in mainland Britain hated shopping because of their accent and the inevitable abuse. After 9/11, he observed, broadcasters needed to be reminded of the way Muslims were being treated; they were being labelled 'Islamic terrorists' across the board. Broadcasting codes should be more robust in his view. Massoud, a member of the audience, brought up the subject of the recent poll on sharia amongst young Muslims; he said what we need is a law that does not discriminate. He mentioned the story of the Muslim boxer ( I assumed he was talking about Prince Naseem) which he felt was extremely divisive.

A representative from Asberry Pink discussed Big Brother, which created unnatural situations; why no minority network or refugee network? Why no representation of refugees on Council for Racial Equality? Ofcom needs tightening. Again, I disagree. The British media are amongst the most original and daring in the world and explore issues that are never seen on mainstream American networks, except perhaps on '60 Minutes.' I would be totally against any 'tightening' of Ofcom rules.

The Q&A continued and a black reporter in the audience then said she did not like being pigeonholed; she liked to talk about all things. Another seminar delegate said references to 'Islamophobia' is creating phobias about everyone and everything and creates fear in majority society. I agree.

When I asked Alf Dubs why it was alright for Philip Lader, the former US Ambassador, to be subjected to a harrowing foot-stomping and shouting on 'Question Time' on 13 September 2001, two says after the World Trade Centre attacks, he laughed it off and said Lader will have recovered by now. -- and so what ??' There was a considerable laughter. I was incensed. How would a British audience like it if a bunch of Americans laughed about Coventry? How would a Palestinian audience like it if they were laughed at about Deir Yassin?

Lorely Burt said we do need more personalities like Rageh Omaar as moderate ethnic minority voices on TV. If I heard her correctly I believe she said her own party, the Lib Democrats, are 'doing absolutely rubbish' on many important issues.

I had mentioned the ubiquity of so many ethnic minority and often extreme Muslim spokespeople on British television and in turn, to cackling from the audience, Dominic Grieve mocked my comment about Shami Chakrabarti; he said she is not extreme; yes, she represents an ethnic minority but she would be surprised to learn that she is perceived as one of my 'rogues gallery' ( my term, not his.)

****************
In the 4th session, George Ruddock, an absolutely dreadful speaker and deputy managing director of GV Media Group and VOICE magazine, talked about the 'vilification' of minorities. I believe he said he was vulnerable to claims of accountability to the general population, but that we are still media professionals. His presentation was so poor that I missed most of it.

Marcia Williams, Head of Diversity at the UK Film Council, said that cinema is powerful and that it impacts on what we know and understand. But it must tell a good story; we need to separate the variables out and just tell good story.

Sally Milne of ITV's Head of Resourcing and Diversity, reminded the audience that she is selling products to an advertiser and that creativity should be influenced to broaden spectra. Creatives need resource information, and ITV has to stay commercially viable to stay attractive to a wide audience.

Lol Geller, another poor speaker, said the Russians were listening in on his radio network, Community Radio -- this included Latinos, Chinese, Somali, Orthodox Jews, and other minority groups . Hackney has been let loose on radio; Lol said that with the way minority groups are portrayed on radio and TV, no wonder. I disagree. I see the portrayal of minority groups on radio and TV as plentiful and often informative and positive. Lol Geller works from an ex-mini-mart in the East End -- a love lane in killer mile. He said his dad ate fish and chips whilst Lord Haw Haw, the Nazi sympathiser, was saying on radio that Britain was starving. He said 'News out of a black mouth is same as out of white mouth. But we need input from groups with no voice.'

Baroness Uddin ended the day with the observation that the seminar was 'Bringing it from the coalface.'

My feeling about this event was that it was an airing of grievances by individuals who feel left out of the mainstream but who seem to see the world with the cup half empty. I see the cup half full. Britain has unparalleled multicultural content and personnel in its media. It is a time for celebration, not lamentation.