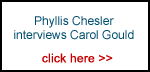 We hope that you'll feel our website is worthy enough to contribute a few pounds to the bandwidth bills.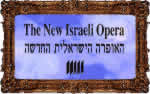 Last uploaded : Sunday 13th Sep 2009 at 01:50
Contributed by : Carol Gould
You may join a discussion of this article at:

http://pajamasmedia.com/blog/outrage-over-lockerbie-terrorists-release-grows/ .

London

The British historian and my esteemed journalistic colleague Professor Geoffrey Alderman has published an editorial in the Jewish Chronicle of August 28 entitled "I'm Ashamed to Be British." When I saw the title I thought Geoffrey was referring to the disgraceful football riot that engulfed parts of London's East End at the end of August because Millwall was playing West Ham in the Carling Cup.

Regular readers of my columns will know that I am passionate about sport, having once been the London correspondent of World Tennis magazine and being regularly pie-eyed due to addiction to late-night broadcasts of American football, baseball and other events. So the violent riots at Upton Park in East London as August came to a close ignited my interest and I rather assumed Geoffrey Alderman was going to share my shame.

But no -- his article was about the other disgrace in British life this past month: the release on "compassionate grounds" of Lockerbie terrorist Abdelbaset Ali al-Megrahi back into the bosom of his homeland by the Scottish authorities who some of us had assumed had incarcerated him for life. Professor Alderman reminded his readers that the British justice system in the persona of Justice Secretary Jack Straw (he calls him "the Man of Straw") had released brutal "great train robber" Ronnie Biggs to a retirement home paid for by the taxpayer in the same month that the Libyan had been let free and that neither man has ever shown remorse.

Like me, Geoffrey Alderman is filled with shame and dismay; he regards the release of al-Megrahi on the grounds of Scottish compassion "pure, unadulterated humbug."

On Wednesday September 2, the Scottish Parliament had a stormy day because the Pan Am 103 Lockerbie story will just not go away. I have to confess I thought the al-Megrahi "hero's welcome" by Colonel Gadafy would be a one-day wonder, but I was wrong. As September gets well underway the British media are full of the story and the turbulent debate in Scotland's Holyrood halls of power was fierce. The Scottish coalition came close to a no-confidence vote. Condemnation of British Prime Minister Gordon Brown -- himself a Scot -- kept bubbling up in the public forum like the never-ending pink floss in a cotton candy machine.

I have a special feeling about Lockerbie and therefore think about that atrocity every day. In December 1988 my father had a heart attack. I can still remember standing by my bathroom sink brushing my teeth and wondering if I could knock off work at Anglia TV in London on December 21 and get straight onto the Pan Am flight that left in the early evening. My mother told me, however, that if my father had seen me arrive in intensive care in that New Jersey hospital he would have assumed I had been told he was going to die and that it would do him a power of good if I did not fly over. She went through the whole Jewish mother litany of "and anyway, I don't want you flying in winter and maybe hitting a blizzard etc etc" And so it was that on the evening of December 21 1988 my Anglia TV colleague Annie Price, a wildlife cinematographer who was going to take the trip with me had I gone, sat in cold shock but safe in my living room, the two of us watching those horrific images unfold in a Scottish village that could so easily have been our final resting place.

Flash forward: One of the most remarkable interviews given in the last week of August 2009 in the wake of the al-Megrahi release was by Lord Fraser on BBC Radio Four. Fraser presided over the Lockerbie trial at Camp Zeist in the Netherlands in 2001 and movingly told the BBC interviewer that he often thinks of the "children" from Syracuse University who were on Pan Am flight 103 that Christmastime 1988, and the fact that their parents would never be able to say hello to them again. I found it touching that this dour Scot, a hardened advocate, would be so shaken by the image that lives with him forever of those distraught parents knowing those Christmas presents awaiting the kids back home in the USA would go unopened. He broke down during the interview. (It should be noted here that many criticize his conduct of the enquiry because of the doubts cast on the strength of evidence from Maltese shopkeeper Tony Gauci but his sincerity in condemning the "compassion" awarded the Libyan was a powerful testament to the widespread anger in Britain about the release.)

Yes, as Geoffrey Alderman points out, there is a major school of thought that suggests al-Megrahi had little to do with the bombing of the aircraft. Yes, many feel the investigation left many a stone unturned. Yes, there are many who feel the United States had to expect payback for the shooting down of Iranian passenger flight 655 by the US Navy's guided missile cruiser Vincennes in July, 1988. Yes, we all agree that oil and trade and money figure in major deals between dictators and western leaders. But what upsets so many in Britain is the fact that politicians are not coming clean about the exact "deal" that was struck to liberate al- Megrahi. As September began Prime Minister Brown was silent for days whilst angry Britons telephoned in to radio stations and watched television screens showing Colonel Gadafy celebrating his fortieth year of ruthless dictatorship.

What got me, and what inspired me to put these thoughts down on paper was the news that ministers had expressed their desire for al-Megrahi "not to die in prison" in Britain. Poor baby! What about the people in Lockerbie who were incinerated in their homes? What about the young people looking forward to Christmas at home but instead suspended in the air in the trees and roofs of the Scottish town and scattered across the fields, never to enjoy even the beginning of man and womanhood? What about the people of Lockerbie traumatized for life who will never sleep soundly again?

We know that Israeli General Doron Almog has avoided entering Britain because of a threat of arrest for "war crimes" under a 2005 warrant from the Chief London Magistrate. His job is to protect his countrymen from attack, which is the duty of every nation's military leaders. He has had to head up violent confrontations in his time, but is British policy completely topsy-turvy when he cannot even enter our territory but a convicted terrorist is given compassionate leave to live as a free man?

Geoffrey Alderman ends his impassioned editorial by reminding the world that conviction for a major crime means prison and that illness can be treated in those designated institutions. I was born in the United States and can share the outrage and despair felt by American officials and American families of the Pan Am 103 victims. I am also a British citizen, and can therefore empathize with Professor Alderman when he says there are no "compassionate" grounds for the release of al Megrahi and "that the fact that he is now free makes me ashamed to be British."
**************************
This article first appeared in Pajamas Media under a 48-hour embargo agreement;

http://www.pajamasmedia.com .