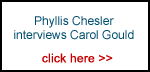 We hope that you'll feel our website is worthy enough to contribute a few pounds to the bandwidth bills.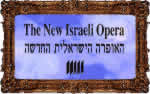 Last uploaded : Thursday 2nd Jul 2009 at 11:52
Contributed by : Carol Gould
You can join a discussion of this editorial at:

http://pajamasmedia.com/blog/michael-jackson-no-groundbreaking-genius/ .

London

Am I the only person in the world not moved by or concerned with the death of Michael Jackson? Like all bereavements my heart goes out to his family and close friends.

But -- a "genius?" "The greatest entertainer of all time?"

Why am I writing this article at all?

I believe it is important, especially for the young, to understand the true meaning of greatness and to appreciate the real essence of "genius." This may sound like a sacrilege but as I write, millions of youngsters are break-dancing to Jackson tunes and evidently thinking this is the be-all and end-all of life's expectations. If I had a young child now I would want him or her to read books, go to orchestra concerts and be exposed to selective media under my -- and my partner's -- supervision. Whether or not the stars I am about to venerate grew up in such a rarefied atmosphere is debatable but after hearing Al Sharpton's pronouncements I would like to reflect on what true greatness entails.

The Revd Sharpton said this week that Michael Jackson broke down a barrier: he made it acceptable for black entertainers to rise to the top in a white world. What is Al Sharpton talking about? In my parents' generation (they were born during World War I) the most beloved acts were black: the Inkspots, Nat King Cole, Louis Armstrong, Marian Anderson, Ella Fitzgerald and Paul Robeson. Yes, entertainers of color encountered fierce prejudice and the monstrous 'whites only' policies of the Deep South, but they were also loved by millions of white fans around the United States and the world. For heaven's sake, Al, African-American actress Hattie McDaniel won the Oscar for "Gone with the Wind" in 1939.

In my generation black entertainers dominated the music, film and theatre world. Ray Charles , the Supremes, Martha and the Vandellas, Dionne Warwick and Stevie Wonder are world-class. Several commentators have been attributing to Michael Jackson the honour of being "the greatest entertainer of the century.'" With the greatest of respect to his memory he was not. Period.

Great entertainers were versatile people of talent who were consummate performers; their accessible music, films and theatrical performances inspired audiences to joy in times of hardship and encouraged young people to study dance, opera, theatre and music. Great entertainers?
My list is topped by Judy Garland; aside from being an electrifying singer her performance as a Holocaust survivor in "Judgment at Nuremberg" is indelibly etched on my memory bank. From her performance as Dorothy in the legendary "The Wizard of Oz," with its lyrics by the brilliant Yip Harburg, to her stunning appearances at the Palladium, Garland was a great entertainer. Like Jackson, her personal life was marred by drugs and emotional traumas. The similarity ends there. The vast legacy of her glorious music and acting talent will endure for generations.

Suggesting that Jackson was the greatest entertainer of the century ignores the achievements of Barbra Streisand, who at the height of her career excelled as a singer, actress, composer and film director. I judge a great entertainer according to the imagery their work has generated. One of the most moving stories of the past century is "Yentl," based onIsaac Bashevis Singer's tale of a young woman who breaks out of the strictures of orthodox Judaism. It is a story that should inspire young women today, most particularly those in Muslim countries and is relevant to the current debate on the burkha in France. Did Michael Jackson ever create a film as memorable as "Yentl" in which Streisand starred and which she directed? She is a genius and ranks with Leonard Bernstein in awesome talent and impact on the young. Bernstein's Young People's Concerts generated a host of children from deprived backgrounds whose lives were enriched by their love for classical music and who -- at a time when classical music has suffered a decline in popularity -- pursued careers in opera, ballet, concert performance and musicology.

Legendary, heart-stopping performers of the century? What about Maria Callas? God rest Michael Jackson's soul but to me it is a sacrilege to rank his limited range alongside the likes of Sammy Davis Junior, Frank Sinatra and Gene Kelly. These men could act, dance and sing; their ability to thrill an audience anywhere in the world was and is matched only by Ethel Merman, Dean Martin, Tony Bennett, Shirley Bassey and Diana Ross.

I go back to my original complaint: it is wrong and divisive for young blacks to be told by Al Sharpton that their race was shunned by white people until Michael Jackson arrived on the scene. In my childhood one of the greatest opera singers of that era was Leontyne Price; other outstanding black opera stars included Grace Bumbry-- possibly the most electrifying "Carmen" of all time -- Jessye Norman and Kathleen Battle. Marian Anderson was a legend before I was born. The actor James Earl Jones could be regarded in the same category of excellence and versatility as Lord Olivier and Spencer Tracy.

It troubles me that there is a mass international hysteria about Michael Jackson. He did indeed give extraordinary support to charities but his denial of his black identity, his bizarre personal life and attitude towards children -- revealed in the Martin Bashir interview -- do not, in my estimation, constitute a role model. Like Judy Garland, Marilyn Monroe and Elvis Presley he was worn out by his thirtieth year and pushed into drug-taking and unnatural work patterns by money-mad managers. Sadly it is a manifestation of manic celebrity culture that small children are being brought to Jackson shrines worldwide as their young parents weep over a deeply flawed man who, in the end, gave far less to his people than true icons : Martin Luther King, Nelson Mandela and Marian Anderson.

Michael, rest in peace and may you find solace in the company of true Africans in the realm of the beyond.
**************************
This editorial first appeared in 'Pajamas Media' under contracatual agreement on a 48-hour embargo.

http://www.pajamas media.com .