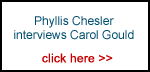 We hope that you'll feel our website is worthy enough to contribute a few pounds to the bandwidth bills.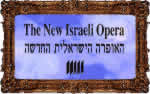 Last uploaded : Saturday 13th Jun 2009 at 11:28
Contributed by : Chas Newkey-Burden
London

Once upon a time, a man called Alan had a successful television career. Then it all went wrong and he took to spending his days living in a travel tavern, recalling past glories and gulping down grapefruit juice to break down troublesome Scotch Eggs. Rejection can be hard to take.

If only more broadcasting has-beens named Alan responded with such dignity. Alan Hart was once a player, too. But nowadays he rails against Zionism on the web, in print and on the obscure but horrible televisual backwater of Press TV (a station funded by the Iranian government which promotes Holocaust denial, hangs gays in public and has pledged to wipe out Israel).

It will be Press TV that broadcasts (at a later date) a debate that Hart chaired this afternoon. The motion was 'Antisemitism Is Rising: Why?' On the panel was Jonathan Hoffman (co-vice chair of the Zionist Federation), brilliant author and passionate Israel supporter Carol Gould, Ilan Pappe (Israeli revisionist historian) and Dr Hajo Meyer, a survivor of Auschwitz and fierce critic of Israel. Due to Hart's chairing style - a kind summary would be 'amateurish' but I suspect it's a lot more deliberate than that, this man's extraordinary views are well-documented if obscurely published - the event was a farce. On this evidence one is relieved - but unsurprised - at the level of Hart's current standing in the broadcasting and publishing industries.

I've written before on this blog about my admiration for Hoffman and in Not In My Name about my admiration of Gould. I take my hat off to them afresh this evening. Their dignity and eloquence in the face of Hart's at times manipulative, bullying chairing - and the baiting of an audience well-stocked with Jew-haters - was magnificent. "That's propaganda, and I don't want that," was Hart's stock, furious response to Hoffman's points. He never once complained about Pappe's - nor any other Israel-bashing contributors' - propaganda, though. Funny that.

Mr Partridge always concluded his shows with an "Aha", but Hart signed-off "From this 'Hart' to your heart." And off he shuffled, his best broadcasting days long gone but the state of Israel still standing proud.

I only hope Hoffman and Gould realise how wonderful they are.

Kol hakovod!

******************************
This article first appeared at the following link and is reprinted by kind permission of Chas Newkey-Burden:

http://www.oyvagoy.com/2009/06/the-trouble-with-alan/ .

Related article:

http://www.hurryupharry.org/2009/06/14/%e2%80%9ci-will-have-you-removed-i-will-have-you-evicted%e2%80%9d/#comment-354721 .