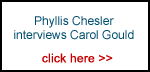 We hope that you'll feel our website is worthy enough to contribute a few pounds to the bandwidth bills.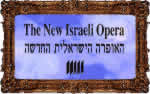 Last uploaded : Saturday 30th May 2009 at 00:23
Contributed by : Carol Gould
To join a lively discusssion of this article please go to:

http://pajamasmedia.com/blog/art-world-finally-fights-back-against-anti-semitism/ .

London

In February I wrote a PJM column about Caryl Churchill's Royal Court Theater playlet, "Seven Jewish Children," which I felt crossed the line from intelligent discussion of the Israeli-Arab conflict to an uncomfortable realm of blaming the Jews for the ills of the region.

Now Richard Stirling, a non-Jewish actor and author ( he wrote a best-selling biography of Julie Andrews) has compiled a courageous rebuttal, having been distressed listening to anti-Jewish comments by audience members in the bar the night he attended the Churchill play. Stirling has told the press he felt someone should reply to what he saw as the historically flawed Churchill assault on Jewish, not Israeli history, and wrote to the theatre. They refused to stage his rebuttal. Dominic Cook of the Court arrogantly argued that there was never a necessity to refute 'King Lear' or 'A Doll's House.'

The brave New End Theatre in Hampstead has now stepped in to stage Stirling's "Seven Other Children." It is a short but powerful tableau of Jewish history, depicted in successive stages of world events since the end of World War II.

Stirling's play opens with an aggressive rebuke by a "representative of the Royal Court Theater;" the actress in this role then seamlessly melds into one of the Jewish characters, a refugee from the Holocaust. What a brilliant juxtaposition! In the Churchill scenario the adults spoke to a Jewish child and used "Tell her…" at the beginning of sentences, expounding on the playwright's assumed views Jews hold about Palestinians. In Stirling's play the characters, all adults, use "Ask him…" to disseminate a long cycle of horrific world events in the centuries-old persecution of Jews.

The play addresses the abuse of Jewish schoolchildren down the ages, the loss of homes in the European Holocaust, and the need of Jews and Israelis to fight back. The play makes an important point about the young men of the massive Arab armies perennially signing up to fight the tiny Jewish state and the desire of Israelis to share the land despite perpetual war and terror from Arab neighbors.

In a scene that takes place in the 1960s in a Palestinian school the students are taught that Jews do terrible things with the blood of Arab children-- a reference to the treacherous Medieval Blood Libel, which is still promulgated in the Middle East today.

Stirling attempts balance by expressing the despair of Palestinians under Israeli occupation but never drifts into the Churchillian -- as in Caryl, with apologies to Sir Winston -- litany of accusations that portrays Israel as the sole aggressor.

There is one searing monologue near the end of the play that expresses the most appalling of anti-Semitic rhetoric. This monologue took my breath away with its final line, "Ask him if Hitler had the wrong idea."

This takes us to the astonishing events in Scotland in late May, where the Left-wing British filmmaker and Free Palestine activist Ken Loach has successfully bullied the legendary Edinburgh International Festival into giving back a £300 ($500) grant from the Israeli Embassy to bring over Tali Shalom Ezer, whose film "Surrogate," about sexual ambiguity, was being screened at the Edinburgh Film event. Loach, whose hatred of Israel is legendary, has brow-beaten every person whose attention he can muster to boycott the festival.

As the Daily Telegraph reports,

"In 2007 he even signed an open letter from the pro-Palestinian group "Queers Undermining Israeli Terrorism" which called for the San Francisco International LGBT Film Festival to boycott political and cultural institutions from the one country in the Middle East where homosexuality isn't a crime. Indeed, gays can even serve in the Israeli military, which puts even us pinko Europeans to shame.."

As I write this article things seem to be moving in the direction of "hoist for his own petard," ( this is a European euphemism that means he has cut his own throat) because luminaries of the film industry have been emerging to repudiate Loach and to defend the Israeli filmmaker. Jeremy Isaacs, who produced the acclaimed "World at War" series, is outraged.

Loach and his friends at the Scottish Palestine Solidarity campaign are saying they will picket the entire festival. "Massacres and state terrorism in Gaza make this money unacceptable" he says. According to the Jerusalem Post Loach asserted in March that the rise in European anti-Semitism was "understandable" and that Israel "would have to pay for" Operation Cast Lead.

The ultimate irony is that the filmmaker herself is in the Israeli peace camp! She issued a press statement in late May: "Generalizing all citizens of Israel as warmongers and racists is racism and outrageous, and as members of the peace camp we are personally hurt by it."

As this article goes to press she says she will travel to the United Kingdom despite threats from Loach and his mob. This press statement was issued by the festival organisers on May 22nd, 2009:

From Iain Smith, EIFF Chair:

"On behalf of the Edinburgh International Film Festival, I apologise sincerely for the distress many people have felt at changes in the arrangements for bringing the producer and director of the film 'Surrogate' to the Festival. Clearly we didn't appreciate enough that our Festival cannot keep itself entirely detached from very serious geopolitical issues and I am instituting a review of our procedures to ensure that there can be no repeat incident. Nevertheless, this experience has strengthened our belief in the need for film to bring people together and I hope very much that many will want to attend this year's Festival where filmmakers from 33 countries and diverse backgrounds and beliefs will be screening their films."

The damage has been done and I fear there will still be unpleasantness for the tiny Israeli contingent when they get to the festival. I stopped going to the Edinburgh Festival in 2006 because I detected a sea-change in the way people treated me. I have always loved the Scots but this time, everywhere I went my American accent generated hostility. There was a host of anti-American material on at that year's festival. (Anti-Americanism goes hand in hand with anti-Zionism. OK, call me paranoid. ) An irate and near-violent Edinburgh taxi driver who collected an elderly Holocaust refugee and me from a rest home so sublimely hated us! He fumed about having to collect us and refused to assist her out of the cab, swearing and spitting as I struggled to help her out onto the rainy pavement. Another driver set off at formula One speed before I had settled in my seat. When he got me to my destination he hit me with a stream of invective. My American accent? Do I look Jewish? Maybe.. I wonder if both drivers will be taking some time off from lucrative jobs to join the Ken Loach brigade this summer, and I also wonder if the loathsome Loachers will call for boycotting Zimbabwe, Sudan, Sri Lanka, Saudi Arabia, Somalia, Sierra Leone, China, Pakistan, Venezuela, Cuba ....
***********************************

This article first appeared in Pajamas Media on 27 May under the contractual arrangement of a 48-hour embargo.

http://www.pajamasmedia.com .