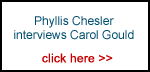 We hope that you'll feel our website is worthy enough to contribute a few pounds to the bandwidth bills.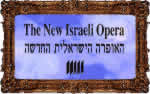 Last uploaded : Friday 22nd May 2009 at 02:56
Contributed by : Carol Gould
You can join a discussion of this article at:

http://pajamasmedia.com/blog/tea-party-atmosphere-comes-to-uk-post-scandal/ .

London

This has never happened before: I had nearly completed a piece for Pajamas Media and then realized it was totally out of date within forty-eight hours.

I had been trying to posit that British society is not conducive to the Tea Party movement that has been sweeping America. First, this is a small nation without recent experience of throwing off a colonial power. Some would argue that the brave defeat of Hitler by the British nation led by Winston Churchill was the ultimate spurning of a conqueror; the American "Tea Party" campaign is a peacetime social movement and obviously harks back to the overthrow of the colonial Mother Country.

Until yesterday my analysis of why there are no anti-big-government Tea Party brigades pitching their tents across the British Isles emanated from my conclusion that football and cricket results are of much more importance to its citizens than are big government and bank-bailouts. At the other extreme, violence has peppered the landscape when animal rights protestors have attacked laboratory researchers; anti-Poll Tax rioters in the West End have caused mayhem; as reported in a previous article supporters of Palestinians have smashed London's Starbucks branches and G20 protestors have been beaten by Bobbies. There is the Countryside Alliance, a group of lobbyists in favor of fox-hunting and of other genteel preoccupations that have been cruelly (in their eyes) curtailed by the Labour regime.

So, up until mid-May I had decided that there would never be a nationwide Tea Party movement in the United Kingdom. Inasmuch as I watch the American news each evening starting at 11:30PM London time (Williams, then Couric at 12:30AM and Charlie at 1:35AM, followed by O'Reilly, King, Hannity and Anderson Cooper into the wee hours) I had become acutely aware in May that the Tea Party movement had definitely not crossed the ocean, and in turn the British news cycle, obsessed with football and a scandal about the Home Secretary's porn movie collection, had no idea of what was unfolding Stateside.

Then came the MP Expenses scandal. The calumnies being revealed by the Daily Telegraph newspaper make the now-dismissed misdemeanors by former Alaska Sen Ted Stevens look -- literally -- like a tea party. They even make former New York Governor Elliott Spitzer's shenanigans look -- well, like shenanigans.

In Britain in the middle of May everything, and I mean everything, has been wiped off the news cycle by a protracted expose conducted by the "Telegraph" about massive fiscal abuses by members of Parliament. At first it looked silly: MPs claiming for dog food and fertilizer-manure on taxpayer's money. (They are allowed to claim all manner of personal expenses as part of a long-standing scheme to make MPs' lives more liveable in their Constituency residence as well as in their Westminster home.)

What has galled the average Briton is the emerging scope and range of expenditure whilst most of us are trying to hold onto our homes and feed ourselves in the worst recession since the Second World War. Every day one sees yet another shop being abandoned and boarded up; in London some local authorities are allowing charities and small groups to move into abandoned shop premises rather than let them become damp-ridden dumps. As this unfolds, members of Parliament are reported to have been claiming £18,000 for a bookcase, £6,000 for a wooden floor to costly, complicated "flipping" arrangements in which they received payments for switching homes every so often.

For example, the Justice Minister, Shahid ("martyr" in Arabic) Malik has had to step down from office -- "until he is cleared" -- because he is accused of improperly claiming the maximum allowance -- £66,827 -- on his second home in London whilst not reporting a subsidy for renting a home in his Constituency of Dewsbury for £100 a week. Another MP, Elliott Morley, is accused of claiming a Parliamentary subsidy of £16,000 on a mortgage he had already paid off. All of this at the expense of the long-suffering taxpayer.

Americans may say, "So what? Our politicians are ten times as corrupt." Perhaps, as I am reminded of the late Mayor Daley's 'Vote early and vote often,' but that is the point: one of the things I have always admired about British politics has been the almost quaint transparency of Parliamentarians of all parties and the admirable absence of billions of bucks needed to be elected. In recent years Tony Blair has come under fire for using Michael 'Lord Cashpoint' Levy to raise vast sums for the Labour Party( some say the Blair family shredder is overheating right now), having been accused of handing out Peerages to big donors. Others may say, 'What about the corrupt bankers and the reckless billions being tossed at them?' Yes, there is anger about this as well, but what has upset so many Britons is the extravagance of their MPs when so many of these people -- most particularly upper-class Tories -- ought to indulge these treats at their own expense. As the Guardian reported on 15th May:
" 'I can see ordinary people going round with shotguns and shooting them all,' said a pensioner in this industrious Berkshire town. She was so enraged, she said, that she was tempted to shoot the Speaker herself.."

As this article goes to press the Speaker of the House, Michael Martin, who engenders as much hatred and love as his American counterpart Mme Pelosi, is being asked to resign or face expulsion: this would be the first removal of a Speaker of the House of Commons in three-hundred years, and it transpires that before 1709 seven Speakers were beheaded!

Martin's crimes were as follows: 1) to block, over a period of years, the very revelations that the "Daily Telegraph" newspaper has now been exposing and 2) allegedly not informing the House that opposition MP Damian Green's house was raided by police without a warrant. In the week of 11 May the Speaker was accused by a former aide, John Stonborough, of reacting 'extremely violently'as far back as 2003 at the suggestion that his decision to claim a second home allowance on his house in Glasgow while living in a "grace and favour" home in Westminster did not "look good".

On the legendary BBC programme Question Time," which saw American Ambassador Philip Lader reduced to tears after 9/11 by a hostile audience, an enraged studio crowd of 14th May 2009 booed the politicians on the panel. Wherever British MPs of all parties go in mid-May they are heckled; outside one MP's home a neighbour dug a giant Pound sign into his yard.

So, here I was about to say the Brits are not Tea Party-types, but as this goes to press we may see the first beheading in three-hundred years. Watch this space.
**************************

This article first appeared in 'Pajamas Media' under an arrangement of a 48-hour embargo.

http://www.pajamasmedia.com .