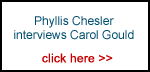 We hope that you'll feel our website is worthy enough to contribute a few pounds to the bandwidth bills.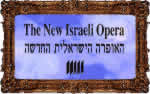 Last uploaded : Wednesday 14th Jul 2010 at 13:06
Contributed by : Carol Gould
As anti-Americamism raises its head in the wake of the BP crisis we reprint this review of Stephen Fry's series about the USA.

The Dark Underbelly of America

by Carol Gould

29 January 2009

London

Stephen Fry,who loves Americans, nevertheless irritated me in his BBC "America" series in which he travelled across the USA.

I will not go into a scrutiny of every visit to the fifty states, but is it not significant that my beautiful hometown, Philadelphia, is omitted from his journey altogether and that Louis Theroux, in his own BBC programme, spends an hour showing us one mercilessly violent section of the City of Brotherly Love?

Fry travels across the American continent in a London Black Cab, most of the time looking like a weary, dishevelled tramp . However, because Americans do adore anyone and anything British he is given a royal welcome wherever he ventures. I kept wanting to take him to a barber.

In his first sojourn he visits New England and correctly observes that Britain could learn from the United States as he watches democracy unfold during the 2008 New Hampshire Primary. Likewise he reminds us that Britain and Germany reaped benefits from the 1944 Bretton Woods conference in Mount Washington. What is notable about Fry's peregrinations is the generosity of spirit afforded him, bordering at times on obsequiousness and at its worst, reverence. How many expatriate Americans would love to be treated this way in Britain! (My most recent encounter with a cab driver : "You people don't do yourselves any favours, do you? I mean, you don't do much to make anyone like you!" Hmmm…)

Fry meets Peter Gomes, the black, gay and Republican chaplain of Harvard University, who greets him as if the Prince of Wales himself had graced his presence; we are told that "America had to make up its past." This annoys me: it is a discourse into which Yanks place themselves when they meet Europeans, as if they have to apologise for being American. Inasmuch as many nations have tried to devise Constitutional aspirations on the Jeffersonian model the majesty of the Founding Fathers" prose was hardly "made up."

Fry quotes Gore Vidal: "The Pilgrims went to the New World to persecute" and introduces us to a real Salem witch. This is where the series goes horribly wrong for me. There is so much to see in the United States -- its remarkable cultural institutions, orchestras, art collections, museums and theatres, for one -- and Fry spends six weeks touring with oddballs and vulgar specimens who are on the margins of society.

He dismisses my beloved childhood haven, Atlantic City, as a collection of "trashy, tawdry palaces" and fails to see the charm of the famous old Boardwalk. "I personally find the whole business vulgar, tasteless and desperately sad," he says, an observation I found "desperately sad" because the place brought so much cheer to my late mother's declining years. She was a supremely cultured woman -- the quintessential intellectual, a respected Philadelphia teacher and even a snob -- but she adored her bus trips "down the shore" where she always beat the Casino. In the 1800s Atlantic City was a resort frequented by impoverished immigrants and everyone went home happy. Stephen Fry is a foodie and had he had an American script editor he would have discovered the exquisitely delicious James"s Salt Water Taffy, its historic factory in the same location since the mid-eighteenth century. It thrives amid the credit crisis. Oh Stephen, how blind is a man who cannot see…

Fry goes to Washington, DC and refers to the points of interest as "nationalistic symbols." I know my British friends of many years' standing think Americans are "nationalistic" but I challenge any nation on earth to boast as inspiring a spot as the Lincoln Memorial; James Wales, the head of Wikipedia, tells Fry, "America has a very bad reputation all around the world for various reasons." ( I suspect Wikipedia labelled an entry an anonymous admirer made for me "not noteworthy" because James found out I am a flag-waving patriot.)

In Gettysburg we are told that the great Address was "made over the bodies of slaves." Puzzled, I tried to work out what was meant by this and did a considerable amount of research. Being a Pennsylvanian I could not understand how a slave-free state could have their bodies interred. What I did discover was the fact that nineteenth-century black men and women owned real estate in Gettysburg and that it was a crucial link in the Underground Railway. After the Civil War three thousand Confederate WHITE corpses were disinterred by free blacks and returned to their home states below the Mason-Dixon Line.

In the Deep South sweaty and scruffy Stephen Fry sees Floridians as "horrifically repellent," visits a thoroughbred horse farm and coaxes a Fry-esque quip out of a trainer: "If you believe in reincarnation you'd want to come back as a thoroughbred racehorse because you have sex four times a day." A Kentucky horseman, who, like me, adores his country with the passion that makes Europeans distinctly uncomfortable, shows us a tattoo, prompting the very camp Fry to observe: "A refreshing bottom is a fine thing to have."

Near the Woodford Reserve brewery in Kentucky Fry submits to a haircut -- hallelujah! -- and he tells the assembled customers that Americans like to dress up as chickens. He cannot elicit a smile from the men. A beautiful little boy in the barber's chair stares at him as if a Martian had arrived. Fry observes with a degree of awe the serenity of this child: it is something I always notice when I visit the USA: tots "Yes, ma'am" their way through their world from dawn to dusk.

To my utter horror the sum total of Fry's journey to Tennessee comprises a visit to a "body farm." In a grotesque sequence he is taken through the bowels of the Tennessee Department of Forensic Anthropology. I think this overview of the Birthplace of Country Music tells us more about the troubled state of Stephen Fry's head than of the state of Tennessee.

Thank goodness there is one redeeming feature in the Southern sojourn: Fry appreciates the delicacy that is sweet potato pie covered in a crust of marshmallows on Thanksgiving Day, and to their everlasting credit the BBC allows the viewers to take in a full rendition of "America the Beautiful" sung by the family hosting him in Georgia.

Fry's American moment of joy is short-lived because he launches into a hate-fest in Florida. He refers to Miami as a "hole" with "horrible, horrible concrete buildings" adding that Miami Beach is "not quite as revolting as Miami." He obviously hates seaside resorts because he feels they are all the same: " dreary things like palm trees and cut-out parrots that promise so much and deliver so staggeringly little." He wants us to know that Miami Beach's beautiful people "actually look staggeringly ugly" and as the camera glimpses some folks who do look healthier than Fry he adds "I would rather sip Horlicks than spend half an hour in this rotting place." Hello? Has Stephen visited Southend-on-Sea? Cromer? In a dance hall frequented by elderly Jewish widows accompanied by rather dashing gigolos he says he finds the place "my idea of hell" and " so horrifically repellent."

At a varsity football game in Alabama we can see that Stephen Fry is, deep down inside, touched by the camaraderie of the occasion: we know the well-behaved crowd of tens of thousands of youngsters and their adoring families and cheerleaders will go home unscathed and sober. Fry calls this "preposterous, laughable, wonderful" and does look moved when the crowd sings, "God Bless America."

Having taken us across a swathe of states with little reference to their respective places in American history but alongside voodoo practitioners and many an oddball Fry goes to New Orleans, where he visits the Ninth Ward: in conversation with a local civic activist he registers that had the area been white the homes, "left to rot," would have been rebuilt by now. (I would like to set this challenge to President Obama : please make life better for your people. When I visited South Africa in 1997 Alexandra Township was a squalid hellhole not fit even for hogs. Nothing has improved for black Africa under Mandela, Mbeki or Mugabe. As Stephen Fry uses New Orleans to illustrate how little a white leader, George W Bush, cared about African-Americans I ask Barack Obama, in the words of Emma Lazarus, to lift a lamp beside the golden door for black America.)

At Burl Cain's Angola prison in Louisiana, "a hopeless place," there is "more suffering here than anywhere else in America." I met Burl at a 2007 conference and thought the hope he was offering the inmates was the point of his prison transformation. He told us that hardened murderers pursue creative enterprises, have lively church meetings and family visits whilst growing everything they eat on an acreage as big as Manhattan. Because of alligators, pythons and bloodhounds no-one escapes, but the "community" created by Cain is the envy of the prison system. Admittedly Britain's exploding prison population hasn't the Louisiana sunshine but the world could learn something from this peaceable kingdom.

In Missouri Fry sees men who have been homeless for twenty-five years and who scrawl graffiti : "Fuck life." In Ohio we are reminded of Kent State, but might it not have been more useful to learn that John Kerry might have ascended to the White House had a certain British newspaper not meddled in that state's presidential campaigning, making swing voters feel "stupid" for preferring Bush?…In Wisconsin Fry tells us "cheese is appalling in America" ( but I love Hickory smoked …) and in Minnesota he says the Mong, Laotians who fought alongside Americans in Vietnam, die of homesickness. Grim stuff.

Into Native American country we do hear one lone soul say, "America is the greatest country there is," but the effect of this is rapidly quashed by Fry's observation that Wounded Knee "shamed the history of the white man in this land" and meets one of the "cruelly oppressed people, " a Lakota tribesman who tells the BBC camera " we are the consequence of America -- we are the shame of America ; we are not included in America-- in ten to fifteen years we will be exterminated; the white man has taken the taste out of my mouth." We do get comic relief from Fry in North Dakota when an American of German extraction feeds him a hot dog; he says his heart vessels are "Poland and being invaded."

Fry takes us to a vulgar sex farm in Nevada where men are subjected to "dick checks" and in California he is told "We are honoured that you're shooting a firearm here." ( I would love to see an American programme maker being told the locals are "honoured" to have him in Liverpool, Glasgow or Bournemouth..) In fairness to Stephen Fry he cocks a snook ( no pun intended) at the CND crowd by lauding the atomic research centre in Los Alamos, New Mexico; he says their huge electron microscope is "the most beautiful thing I've ever seen" and concludes that "for all its faults" America outdoes the world in innovation, energy and the ability to reinvent itself.

No such praise from Jon Snow of Channel Four and Louis Theroux of the BBC. I sum up both in one sentence each: Snow seeks out the worst poverty imaginable in a California slum. Theroux takes us through 'Philadelphia" and tells us we had better don a bulletproof vest. Yes, when the large Jewish and Italian population moved into the suburbs vast swathes of Philly became slums and no-go areas but Louis, what about the Philadelphia Orchestra, the Walnut Street Theatre, the Curtis Institute of Music and the "Rocky Steps" of the Arts Museum?

Fry, Snow and Co may go out of their way to show the warts of America but I remain unconvinced it is anything other than a beacon of hope to those fortunate enough to carry its sweet little blue passport.

********************

This article first appeared in Pajamas Media:

://pajamasmedia.com/?s=Carol+Gould . .