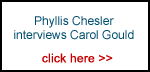 We hope that you'll feel our website is worthy enough to contribute a few pounds to the bandwidth bills.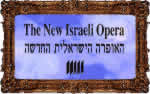 Last uploaded : Sunday 22nd Feb 2009 at 23:45
Contributed by : Carol Gould


London

15 February 2009

Over the past few days there has been a string of controversies dominating the airwaves of Britain; indeed if you live in the United Kingdom you will be blissfully unaware of the 'Stimulus Bill' turmoil on Capitol Hill. In recent weeks our news cycle has revolved around the national crisis over a blizzard and the ensuing absence of grit, snow tires and ploughs, the tragic death of Baby P and the firing of Chelsea boss Luis Felipe Scolari. As this article goes to press Britain may very likely see the demise of the venerable Lloyds Bank (born 1765) and Halifax Bank of Scotland ( (BOS born 1695) and a quote by Gordon Brwon made in 1992 has come back to haunt him: '
"A weak currency arises from a weak economy which in turn is the result of a weak Government" - .

but there are other stories to boggle the mind.

As I reported in Pajamas Media the disgraced BBC presenter Jonathan Ross suffered a three-month suspension. He had been stewing at home because he had co-hosted with Russell Brand a BBC radio show in which a series of obscene telephone calls was made to the actor Andrew Sachs. No sooner had Ross returned to work at the end of January than he made lewd remarks about sexual adventure with an 80-year-old woman. Calls were made to the BBC for him to be fired. So far he is still in gainful employment and has even hosted the BAFTA Awards.

In the same time zone the British actor Ricky Gervais angered Golden Globe audiences on 13 January by issuing forth with a crack, 'Holocaust movies get you awards.' Ricky's compatriot Sacha Baron Cohen made tasteless jokes about Madonna, and to the astonishment of attendees Gervais carried on backstage with cracks about the Holocaust.

But the cherry on the sundae came in early February when Carol Thatcher, daughter of the former Prime Minister, said she thought a French tennis player resembled a 'golliwog,' a disparaging word that describes a black person. (Golliwog dolls still sell around the world and an antique dealer who used to work from Alfie's Antique Market in London once told me the biggest deals he they did for Golly dolls were with buyers of African extraction. ) All hell broke loose in Britain, and Carol Thatcher's slip of the tongue, made in the Green Room at the BBC, even made the rarified discussion roster of BBC 'Question Time,' the prestigious television debate programme.

The radio and television airwaves have been filled with listeners' views on the racism of Carol Thatcher, and on 6th February she was told she would no longer be employed by the BBC. There has been wide debate as to whether a remark made in the privacy of an anteroom in a studio constitutes grounds for dismissal.

Carol Thatcher's formative years were spent in an era that is still alive and well because her generation runs this country. The irony of this major news story is this: despite the many tirades expatriate Americans in Europe receive about their racist legacy, the United States has produced a vast array of world-famous African-Americans culminating in the election of Barack Obama by a white populace whose average age is that of Carol Thatcher. Moral of the story: Europe has a long way to go.

Before Pajamas bloggers have apoplexy over my 'demented' reports from Great Britain, I will offer some reflections on instances of American verbal abuse. When I was growing up in the USA a schoolmate's father gave me a lift and used it as an opportunity to inform me that 'the Jews were punished by the Holocaust for not believing in Christ and soon you people will be taught a lesson again.' When my late mother complained about the noise made by our recently-arrived Ukrainian neighbours, the mother emerged from her house and called us 'Cheap Mockeys,' which in those days was an horrendous anti-Semitic term used by Eastern European immigrants. Rage ensued when for one day last fall a right-wing blog showed a sign devised by rednecks in a Jewish-American neighbourhood that said, 'Have a good Shabbas and don't forget to vote for the shvartzeh.' At the British Academy Awards, Mickey Rourke uttered a string of expletives and of course we all know about Don Imus, Trent Lott and Howard Stern.

Back to Britain: through my working life in I have heard colleagues refer to various ethnic groups as 'Wogs;' 'Pakis;' 'Gypos' and 'Yids.' In his brilliant and visceral 1976 play 'East,' in which the stunning Barry Philips played the violent and foul-mouthed lead, Steven Berkoff revealed the layers of racism in British society of the time. One day when I was browsing the aforementioned Alfie's Antique Market in London I heard two stall holders loudly lamenting the building of the Hindu Temple in Neasden, and saying they wished all 'foreign' religions would be stopped from building synagogues, mosques and temples. Earlier in this article I mentioned Chelsea Football Club. I am experiencing almost uncontainable Schadenfreude over this event because the Israeli coach Avram Grant, who took the team to two major Finals, was fired last year after the British media went berserk condemning him, led by David Mellor, who was cautioned by several Jewish protection groups. Football fans were heard to chant 'Turn on the gassssssssss' when Grant, son of a concentration camp survivor, appeared on the pitch. Luis Scolari was brought in to replace him and has been a miserable failure.

Another glitch for Britain's image in the world came on 6th February when television presenter Jeremy Clarkson, in an interview in Australia, referred to the British Prime Minister Gordon Brown as a 'one-eyed Scottish idiot.' The Prime Minister is visually impaired, is a Scot and is believed by a large swathe of impoverished Britons to be an idiot, but the Clarkson gaffe made many feel that public decorum and the greatest of British attributes, graciousness, has evaporated.

To add to the rogues' gallery that includes the late neo-Nazi Dowager Lady Birdwood and David Irving, Bishop Richard Williamson has become the centre of world attention because Pope Benedict angered Jewish leaders by lifting the excommunication of Williamson and three other bishops who belong to an ultra-traditionalist group called the Society of St Pius X. Williamson has said, most recently on Swedish television, that no more than 300,000 Jews perished in the Holocaust and that there were no gas chambers. On 09 February he lost a case in Germany to bar the airing of the Swedish interview. The crisis reached international proportions when German Chancellor Angela Merkel went to the Pope to ask him not to elevate the British Holocaust-denier.

Finally in Whitehall, a high-ranking Foreign Office dignitary, Rowan Laxton, is reported by the Daily Mail of 09 February to have been arrested after he engaged in a wild tirade against Jews. He apparently became apoplectic watching television footage of the Israeli attack on Gaza as he used an exercise bike in a gym. He is reported to have bellowed 'Fucking Israelis -- Fucking Jews' and said Israeli soldiers should be 'wiped off the face of the earth.' He is said to have refused to pipe down even when staff and clients of the gym protested.

On 10 February I will be attending a new 10-minute play by Caryl Churchill, 'Seven Jewish Children' which is already being described by Melanie Phillips, who has seen the script, as a sickening Blood Libel.

Just a regular week in London!
*********************
This article first appeared in Pajamas Media:
http://pajamasmedia.com/blog/author/carolgould/
..