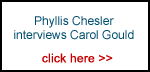 We hope that you'll feel our website is worthy enough to contribute a few pounds to the bandwidth bills.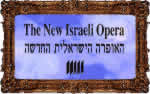 Last uploaded : Tuesday 11th Nov 2008 at 01:14
Contributed by : Carol Gould
11 November 2008

London

Every year I have commented on the lamentable lack of interest shown by Britain's immigrant population in the great traditions of this country.

This year I feel I must broaden my complaint to the general population. In the weeks leading up to Remembrance Sunday and Armistice Day I have noticed that I am the only person wearing a poppy when I board a bus or tube train in London. It is particularly noticeable amongst the young. I posed this to a fifteen-year-old and she said, 'I don't want to celebrate killing.' She is entitled to her view, inculcated in her by a society that has become increasingly secular and that celebrates the brand of political correctness that includes disdain for the military.

As the brave British, American and other Allied men who fought for us to be spared the Thousand Year Reich die off at a rate of 1,500 a day, it is vital we do not forget their sacrifice. Next year I hope the Royal British Legion will pull out all the stops and aim to have every lapel in Britain adorned with a poppy.


**********************
25 October, 2007
London

In November 2006 Yasmin Alibhai Brown wrote a remarkable editorial in 'The Evening Standard' in which she expressed her shame at having refused to wear a poppy in 2005. In the intervening year she had met ethnic minority war veterans who were particularly hurt by her impetuous attitude. (She had returned her MBE to protest the war policy of the British government. As an immigrant myself, I would drop dead with pride to be awarded any Honour by the Queen.) In 2006 Alibhai Brown asserted she would wear a poppy and set aside her anti-war sentiments, which she now felt were secondary to the tribute the nation must pay to the men and women who made the ultimate sacrifice to preserve our democratic values.

This week as Remembrance Day approaches we are republishing our editorial of last year. It attracted a few letters of criticism ('there are no hijab boutiques on Edgware Road' -- well, in November 2005 I passed one every day; 'British people do not care a toss about Poppy Day' -- well, that is not what I find amongst my social circle;... 'There is no nationwide atmosphere of devotion, Miss Gould!' -- OK, maybe there isn't, but as the daughter of a war veteran I am awed by Poppy Day..)
We publish it as it appeared last year.

***********
London--
first published November 2005

This week in 'The Guardian' Madeleine Bunting made an important observation in the context of her evaluation of television and radio programmes that encourage multicultural understanding. She commented that one of the biggest barriers to bridging the cultural gap between non-Muslim Britons and Muslims is alcohol.

Indeed drinking is a mainstay of British life. The pub has been a meeting place for generations of village and city dwellers throughout the seasons. Alcohol is the centrepiece of social life across all classes. Cocktails and wine with dinner followed by cognac are an integral part of the European dinner circuit. What Italian can live without chianti and what Frenchman can live without wine? Germans and beer, Russians and schnapps and so forth.

So, if Britain's leaders are anxious to see young Muslims hanging out with 'typical Englishmen' there is a little problem.
However, I would like to turn to an issue that exercises me a lot more than the prospect of eternal separation of Muslim and non-Muslim over the matter of a pint of lager.

Last week was the culmination of that poignant fortnight in which people all over the world wear a poppy in the lead-up to Remembrance Day. Nothing is more dramatic than seeing the sea of red flowers in the lapels of British men and women as they make their way to the office in the early-morning rush hour. All across the British Isles men and women of all ages wear a poppy. When I arrived in the United Kingdom thirty years ago I was so touched by this tradition that I made sure to buy one from a British Legion volunteer as soon as November rolled around.

The poppy is a symbol of the terrible loss of life in World War I in the fields of Flanders, where these blood-red flowers sprouted above the acres of corpses of fallen soldiers. As the decades have passed the poppy is worn to show one's respect for the millions who have died in successive conflicts as recent as Iraq and Afghanistan. On British television, every presenter and anchor wears a poppy. Every shopkeeper, publican, hotel manager and cabbie wears a poppy. The British Legion motto is 'Wear your poppy with pride.' This year I bought mine, with pride, at my local doctor's office.

It was therefore all the more astonishing to me last week when I took a long walk along Edgware Road, a heavily Muslim section of London, and discovered that not one person was wearing a poppy. This all started because I was accosted on my corner, a few yards form where I have lived for twenty-eight years, by a young Arab man who began to get very aggressive with me, wanting to know if I was 'from the Jewish.' He also wanted to know why I was wearing a poppy. I tried to explain the concept of the Cenotaph and Armistice Day but he seemed determined to establish that I was a Jewess above all else. No matter how hard I tried I could not shake him off and began to get very alarmed. I hailed a taxi and thankfully my pursuer, who was by this time shouting 'Hey, hey!', did not get into the taxi. The driver was enormously sympathetic but told me that I had been 'asking for it' by walking in what he called 'Little Beirut.' He then told me that we were in World War III. His white, working class anger at what he perceived as 'the Islamic takeover' of Britain was palpable. He was not the first London cabbie who has told me he would gladly join the BNP (British National Party) if pushed.

(It is important to note here that London Mayor Ken Livingstone is trying to institute an initiative to diversify the taxi fleet, to tackle its almost exclusively, century-long white domain. Inasmuch as Washington has one of the worst taxi systems in the world because most drivers can barely speak English and do not know the meaning of the words 'cordial' or 'polite' where women passengers are concerned one prays the Livingstone initiative will be approached with caution.)

The driver dropped me at Marble Arch. I decided to walk back slowly should the scary 'are you from the Jewish?' stalker have made his way in my direction. As I walked I realised that not one of the hundreds of Middle Eastern and British-born Muslims who run all of the establishments along Edgware Road was wearing a poppy. Before shouting 'Racist! Fascist!,' the reader must understand the nationwide atmosphere of devotion in November to the memory of the hundreds of thousands of men and women who died in often agonising circumstances -- some in their teens -- so we might live out our lives in splendour.

The fact is that pretty much everyone wears a poppy across a grateful nation.

As I walked along Edgware Road, crossing over from side to side of the long thoroughfare I began to get angry. If I lived in Damascus and there was an annual tradition of some sort similar to Poppy Day, I would show my respect for the day and join in.

I went in to a greengrocer and asked the young man at the cash register why he was not wearing a poppy. His accent indicated he was English-born. He said 'I have no idea what you are talking about.' He turned to an older man sitting with him -- perhaps his father -- and asked him my question in Urdu. The man looked cross and I repeated, 'Why do you British Asians (those from Pakistan) not wear a poppy??' he shrugged. I said 'Are you not taught about the World Wars?'

I walked and walked that evening, stopping in to every hookah cafe, every electrical shop and a hijab boutique. Not one person was wearing a poppy.

The British government has brought in a new questionnaire for new citizens. It is full of obscure and at times outlandish questions about British culture. Frankly, I would fail on most of them. What immigrants and their kin need to be taught is that basic pride in being British with which immigrants to the United States glow with such radiance. If a whole portion of the British population does not care a toss about participating in one of the nation's most sacred traditions, how can we ever 'integrate?'

Yes, I am angry and offended that along the miles of pavement I trawled I saw not one poppy on the apparel of any Middle Eastern resident and merchant of Edgware Road.

That evening I did what millions of rapt Britons do every year: I watched the magnificent Remembrance Day concert from the Royal Albert Hall on the BBC in primetime. The Queen looked unusually tense and sombre. Shortly after the event we learned that Abu Musab al Zarqawi had issued a warning that Her Majesty, 'leader of the Crusaders,' would be the next target of al Qaeda. There she stood, amid the shower of poppies that rained down on the packed hall, looking down on the thousands of brave service people, and she seemed desolate. The sum total the radical Islamist world could contribute to the commemorations of the 60th anniversary of the end of World War II was this ugly threat from a man whose only occupation is spreading misery in his wake, be it a wedding in Jordan or a funeral in Iraq.

When I attended the mobbed Cenotaph ceremony the next day I did not see one Middle Eastern person in the throng.

When I told my local grocer, a Muslim born in the UK, where I had been that day, he looked at me with a blank stare. I said 'The Cenotaph' and he changed the subject.

Why is wearing a poppy such a big deal to me? It is a tradition started in Canada and the United States that spread to Britain and to the Commonwealth nations, who had suffered great losses in the Wars. As a Briton born in the USA I feel honoured to be a citizen of two great democracies.

Now think of this: I am mortally afraid to wear my American flag pin in London. What does this say about the direction Europe is going? Bat Ye'or's 'Eurabia' is already erupting in France. Politically correct Britons scream at me if I defend the right of a cabbie to have the Union Jack on his London taxi. Others lament the 'appalling custom' of Americans hanging flags outside their houses.

But all I want right now is to see British-born Muslims and all recent arrivals wearing their poppy -- with pride.
**********************


Please also read Peter Whittle's excellent view on this issue:

http://www.newcultureforum.org.uk/home/?q=node/160 .