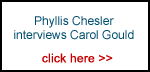 We hope that you'll feel our website is worthy enough to contribute a few pounds to the bandwidth bills.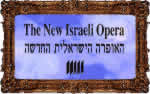 Last uploaded : Sunday 14th Sep 2008 at 03:07
Contributed by : Carol Gould
London
11 September 2008

It is 4AM and I am forcing myself to stay awake to write a response to the headline 'Cambridge University's Alison Richard condemns push for state pupils. '

At first I thought it an early April Fool : my incredulity was palpable. Incredulity turned to the rage they call 'incandescent' when I read on.

Where would Michelle Obama, Condoleezza Rice, James Baldwin, Leonard Bernstein and for that matter Benjamin Franklin have got had they been trapped in an elitist society that judges potential scholars by their social suitability rather than their academic promise? In a Britain gripped by declining standards, gang warfare, knife crime and rising unemployment, in what century does Vice Chancellor Richard reside?

Recent GCSE results were indeed outstanding, but is she suggesting Cambridge will only accept students who come from 'acceptable' social backgrounds even if they scored 100%, as did do many in the Jewish schools but whose pupils are not all from 'posh' families?

Alison Richard's comments have inspired several editorials including one by Barbara Ellen in 'The Guardian' that reminds Cambridge that our universities are there for all Britons, not just socially acceptable prospects.

I thought I would look at the background of the average American achiever. President George W Bush is not noted for his scholarly genius but he is an Ivy Leaguer because he was socially acceptable to Yale. There have been many like him; their family wealth helps subsidise tuition for the poor but brilliant entrants. Being stupid but going to Yale happens, but is the exception, not the rule. Cambridge will never admit idiots but it is trying to exclude potential genius emanating from a tower block.

Outstanding Americans who attended the greatest universities -- Yale, Princeton, LIT and Harvard being amongst the Times Top Ten -- more than likely came from humble beginnings. Bill Clinton came out of poverty to reach the highest office in the land and spent time at Oxford as a Rhodes Scholar. It is notable the future President, whose Arkansas twang belied a great mind, had a miserable time dealing with the snobbery and cold hostility in the university town.

Condoleezza Rice grew up in racially tense Alabama and though not poverty-stricken, would have been regarded as 'socially unsuitable' at that time in Britain. One wonders if a black child from Alabama, or for that matter from Brixton, would make the grade at 2008 Cambridge if Ms Richard's aspirations are to be perpetuated. Condi Rice is now a Provost of Stanford University, speaks several languages, is a classical pianist and the second female Secretary of State of the United States.

The composer Aaron Copland came from humble Jewish roots but went from strength to strength in the American academic system, unfettered by a class-based quota. Yes, it is an unwritten belief that Princeton and other Ivy League colleges were anti-Semitic and racist, but in recent decades and in the wake of the black civil rights movement, most barriers have fallen.

It should also be instructive to Cambridge that two great Americans, Abraham Lincoln and the genius Benjamin Franklin, had little formal education. No doubt impoverished and malnourished Abe and apprentice printer Ben would not have got far if Alison Richard's menu for Cambridge continuity had been in place were they transported to this century and now entering their college years.

Woodrow Wilson was taught at home and could never have reached the heights he eventually achieved had be been in Europe. He overcame a form of dyslexia and ill health to become President of Princeton University and to acquire a Ph D from Johns Hopkins University. The rest is history.

Then come my parents. Both grew up in poverty; my late mother was so malnourished that her teeth turned black. My late father was orphaned at twelve when his father, a painter, succumbed to lead poisoning. My grandmother raised him and my aunt Isabelle, five when my grandfather died, by taking on any job going. My father worked in the day and attended college at night; he went on to distinction as a graduate of New York University and became a nationally-respected marine design engineer for the Department of Defence. My late mother, though born in Philadelphia spoke Yiddish until she went to school but went on to become an educated highly regarded senior investigative social worker and later a greatly-loved teacher in the Philadelphia school system. One doubts they would have had much of a chance in Ms Richard's selection system.

When I came to choose a university it never occurred to me that my struggling parents would preclude my entrance to a Seven Sisters college. It is true that higher education in the United States is prohibitively expensive; like me many straight-A students have to work in three jobs to pay tuition fees, or to borrow to the hilt, as did my brilliant sister. Since my teen years the United States has had an affirmative-action system that puts ethnic minority students ahead of others in the scholarship and grant stakes. If brilliant students from humble backgrounds miss out on Yale or Harvard it is not a result of class snobbery but of a skewed system of financial assistance, which is well overdue an overhaul.

The idea that a future Bill Gates, Stephen Hawking or Condoleezza Rice might end up in the wasteland of the school-leaver because their family pedigree is not to Cambridge's liking, Britain is on a hiding to nowhere fast, and with the nation crumbling as we breathe, Alison Richard, representing Cambridge, should be repudiated.
*******************
Related reading:

http://www.timesonline.co.uk/tol/life_and_style/education/article4720330.ece .

http://www.guardian.co.uk/commentisfree/2008/sep/14/highereducation.accesstouniversity .