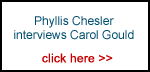 We hope that you'll feel our website is worthy enough to contribute a few pounds to the bandwidth bills.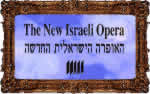 Last uploaded : Monday 8th Sep 2008 at 04:24
Contributed by : Carol Gould
In recent years Israel and Jews in general have taken a lot of stick in the British and European media. If it is not Lord Levy, Tony Blair's tennis partner and confidante, being vilified in the tabloids as 'Lord Cashpoint' and being pursued by the police, it is Chris Blackhurst in 'The Evening Standard' accusing the 'Zionist lobby' of trying to block the establishment of Islamic Bonds in Britain.

In the 11 August edition of the newspaper, tucked away in a corner of the financial pages, he wrote:

'….Ministers are keen for London to become a centre for Islamic funding and have looked at issuing a shariah compliant sukuk -- the equivalent of a bond -- in sterling.

'So it's disappointing to hear that the Government is being subjected to enormous pressure by those who believe Islamic banking is the thin edge of the wedge, a precursor to the UK becoming a Muslim nation. The pro-Israel lobby especially is very worried and consequently vociferous in opposing it. ….'

I asked Chris Blackhurst where he got his information, as I know of no prominent Anglo Jews who would interfere in the business of Arab investment in the United Kingdom. He replied that he had reliable sources in the Treasury who had given him this information.

Meanwhile several members of the Anglo-Jewish community contacted me to see if I had seen this 'obscenity,' as one put it. The excellent 'Engage' organisation, a group of left-leaning academics who defend Zionist aspirations led by David Hirsh, took Blackhurst to task. They did not receive any revelations from Blackhurst on these unnamed, mega-influential and obstructive Jews.

I went back to Blackhurst to see if he would enlighten the tiny Anglo-Jewish community: who are these all-powerful Jews who wish to block the large Muslim population of Great Britain from trading in a British sukkuk? He refused to 'name names.'

Coincidentally, in the same week in which the Blackhurst article appeared, Ariel Ezrahi, an Israeli lawyer based in London, wrote in 'Common Ground News:'

'…perhaps our banks could consider offering Islamic finance products. At the moment this might seem far fetched, but eventually, offering such products would not only enable such banks to further enter into the Palestinian and Arab Israeli market, but equally could provide a bridge between Israeli and Arab banking. Perhaps Arab investors would take an interest in such banks, which in turn could provide them a useful platform into the Israeli market. An Islamic Sukuk bond from the Israeli Bank Hapoalim may not be initially of interest to your average Tel-Avivian, but it may be to your average Palestinian or Emirati, for instance.

'Perhaps a Hamas activist, turned moderate, will eventually realise that he is better off utilising his religious credentials towards finance than terrorism?

'I often like to think back to a statement made to me a few years back in Cairo by a leading Egyptian industrialist who said: "I fear the day when you Israelis and Palestinians stop squabbling since when that happens, the economic force of cooperation between these two talented peoples will be hard to match in the Middle East…" '

Those of us who tried to extract the names of the powerful British Jews from Chris Blackhurst got nowhere. His accusation is a serious one but does not ring true to any of the prominent and not-so-prominent Zionist activists with whom I corresponded that week. How many times did the Third Reich blame Jews for subverting the German economy?

Frankly, the little item in 'The Evening Standard' gave me the chills: during the Cold War the Jews were targeted for Communist sympathies, and during the recent war on terror Jewish advisors to the Bush Administration were blamed for the Iraq entanglement and even accused of being agents of the Likud party. This was an absurd notion because Paul Wolfowitz, who lived with a lady from the Middle East, was not running back and forth to Tel Aviv nor could one imagine the Pentagon-bound Doug Feith and Richard Perle doing the same. In a BBC documentary about the Washington 'neocons' the journalist Bill Kristol and Perle expressed astonishment at the suggestion that they represented a 'mafia.' It was, after all, British MP Tam Dalyell who had accused Tony Blair and George Bush of surrounding themselves with a cabal of Jewish neo-conservatives.

No sooner had I given up on extracting from Chris Blackhurst the offending names of the Jews preventing the mighty British treasury from approving an Islamic Bond issue than Will Self, also a columnist for 'The Evening Standard,' asserted that Presidential candidate Barack Osama's 'hawkish preening has included threatening his own invasion -- of Iran -- and going belly-up to everything that the American-Israel Public Affairs Committee could conceivably want of him, including a refusal ever to negotiate on the jurisdiction of the Temple Mount in Jerusalem.'

So, it's those pesky Joooze again! The maverick British journalist Julie Burchill left the Guardian-Observer because she had had enough of the constant whining about Jews and Israel. More and more I am inclined to leave the United Kingdom because of anti-Americanism and the follow-on comments about Zionists, often expressed with aggression that connotes deep Jew-hatred.

Does Will Self really think the influence of AIPAC, the Israel advocacy group in Washington, drives the Obama campaign? One could look at it another way: why is it such a bad thing for Americans to wish to share a platform with a people who have made such a staggering contribution to every aspect of American destiny and to its cultural, scientific and literary life? Israel is a dynamic democracy that has Gay Pride and Love Parades and that prosecutes leaders who go astray, as is transpiring in the Olmert case. (The Arab media and bloggers have been commending Israel for its powerful judiciary and refusal to allow its leaders to be above the law.)

It causes me deep dismay that the British media continue to be obsessed with the 'all-powerful' Zionists when in fact the world ought to look up to the standards Israel sets for its own society. Last week the national UK school results were published. The British schools with a high Jewish student body, and the Jewish faith schools, fared with flying colours, some achieving 100% scores.

These children are not involved in knife crime or alcoholism and their small community should be a model to the rest of troubled Britain. Instead the Chris Blackhursts and Will Selfs choose to demonise the miniscule Anglo-Jewish community and the truly insignificant American Jewish community. American Jewry may be prominent in all fields of endeavour but their influence is minimal: there are 47 million Hispanics in that nation and the Catholic vote is crucial to winning elections.

Whatever the demographics in Britain and America it is deeply worrying that the British media seem to feel it is their duty to keep the ill will of the Jews in the headlines. I suggest Blackhurst and Self start looking at the malevolent antics of Sudan, Zimbabwe, Iran and Venezuela before perpetuating notions of a Jewish threat to every aspect of our wellbeing.

**********************
Carol Gould is the author of 'Don't Tread on Me -- anti-Americanism Abroad' to be published on 25 October 2008 by Encounter Books. Her novel 'Spitfire Girls' is to be published in 2009 by Random House. She was Commissioning Editor for Drama at Anglia Television for ten years and is producing a video about GI babies.

****************
This article also appeared in Israel News:

http://zionism-israel.com/israel_news/2008/09/zionist-plotz-and-shariah-finance-in.html .

Related reading:
http://www.thecst.org.uk/docs/Incidents_Report_sixmonths.pdf .

http://www.engageonline.org.uk/blog/article.php?id=2092 .