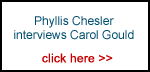 We hope that you'll feel our website is worthy enough to contribute a few pounds to the bandwidth bills.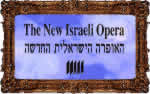 Last uploaded : Wednesday 4th Jun 2008 at 11:49
Contributed by : Carol Gould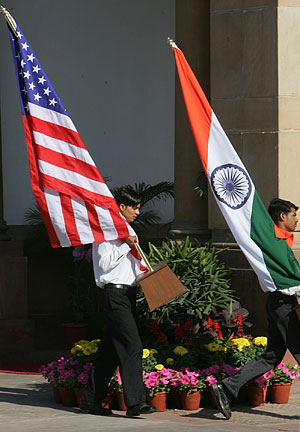 Those of us who were glued to the finals of the American primary election excitement last night will have noted that Republican nominee Senator John McCain, soon to select a running mate, was introduced by thirty-six-year-old Republican Piyush 'Bobby' Jindal, the first Asian-American governor of Louisiana. The energetic and charismatic Jindal, whose parents are immigrants from the Punjab region of India, won the 2007 gubernatorial campaign with 54% of the vote, having been up against three other candidates. Many felt the Democrat-leaning state had felt the effects of the poor image projected during Hurricane Katrina by incumbent Democratic governor Kathleen Blanco. Others said he simply reflected the changing face of America.

What was significant in 2007 was Jindal's staunchly conservative platform. He is Roman Catholic and would please the pro-life lobby although he does not oppose medical intervention in pregnancies troubled by complications. Like Bill Clinton Jindal was a Rhodes Scholar, but the policy resemblance stops there. He has considerable experience in the tough and often sleazy world of Louisiana politics, is not a Darwinist and has expressed support for Intelligent Design. He supports making the John Ashcroft-inspired Patriot Act permanent -- a reactionary law detested by most Democrats -- and is against gun control.

This is a perfect arch-conservative pedigree but could alienate the voters Karl Rove likes to call 'McCainocrats,' the Scoop Jackson Democrats who find both Clinton and Obama too liberal. Interestingly enough McCain referred to the late conservative Democrat Senator, Henry 'Scoop' Jackson in a speech this week at the annual conference of AIPAC, the America-Israel Committee. Both Jindal and McCain would be supporters of Israeli policies but as Gerard Baker has noted this week in 'The Times,' the Jewish lobby is not as powerful as many perceive; the Latino, African-American and Catholic lobbies are the ones to seek in a Presidential win.

We journalists squirm when having to say this, but a man in his thirties alongside 72-year-old McCain is reassuring to voters worried about the health and stamina of the Arizona Senator. Again, it is an uncomfortable fact to have to bring into the equation but Jindal is also a member of an ethnic minority and would be an ideal half of a 'mixed' ticket now that Senator Barack Obama is the leading candidate for the Democratic ticket. Obama is known to favour Governor Kathleen Sibelius as a running mate. She is also Roman Catholic but not a conservative in the Jindal mould. (It is instructive here to note the mercurial nature of American politics: in 2007, when Republican Jindal won the Louisiana gubernatorial prize, Ed Rendell, the Jewish and liberal governor of conservative, traditionally Republican Pennsylvania was reelected in a landslide, moving even Presdient Bush to voice special congratulations to Rendell on a superbly-run campaign. )

We will be seeing interesting maneuvering in the next few weeks. If Obama selects Hillary Clinton or Kathleen Sibelius it is possible John McCain will go after Condoleezza Rice. As mentioned in my essay about Dr Rice's recent overtures to the African-American community through her speeches and interventions on the long-standing State Department ban on Nelson Mandela and the ANC could make her a formidable running mate. Without a doubt she has the edge on international experience and knowledge of the executive branch to match and even exceed that of Hillary Clinton. Both Rice and Jindal are natives of Southern states and this would no doubt be an asset for a November ticket.

Watch this space.
Oh, and Microsoft take note: when manufacturing the next generation of software please change the Spellcheck of 'Obama' from 'Osama' to 'Obama!'
******************
Further reading:

http://www.nytimes.com/2008/06/02/us/02jindal.html?hp .