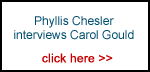 We hope that you'll feel our website is worthy enough to contribute a few pounds to the bandwidth bills.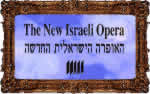 Last uploaded : Friday 23rd May 2008 at 13:18
Contributed by : Carol Gould
We are pleased to see that the case against Channel Four's 'Dispatches ' programme has been rejected by the High Court and that the West Midlands Police have been fined. We are usually staunch supporters of the British police but in this instance (see the article below which we wrote in August 2007) we believe they were gripped by temporary madness. Those of us ( this includes former television producers like myself) who protested against the Channel Four case have been vindicated.

***************
27 August 2007
London

It is utterly absurd that the British authorities have decided to censure a major broadcaster for inciting racial discord rather than investigating the violent and hate-filled rhetoric of the relgious leaders depicted in a film. This is, however, the position in which Channel Four Television finds itself in the dog days of August.

I attended a seminar in London earlier this year in which Dr Mohamed Abdul Bari, head of the Muslim Council of Britain, said that he thought the Channel Four 'Dispatches' programme, 'Undercover Mosque,' generated Islamophobia and stirred racial hatred. Putting two and two together in the past fortnight since attending the Policy Exchange event on 'Undercover Mosque' and the implications for free speeech and free expression by broadcasters, it is clear that the MCB had something to do with the police turning their attentions to the programme-makers rather than to the radicals in the film.

In this documentary we saw an Imam imitating the snorting of a pig when referring to Jews. We saw outlandish pronouncements being made by radical religious agitators whose entire demeanour and attitude towards the outside world contravened every tenet of decorum. Had I not spent the weekend in Wendover, Bucks and been treated like a lady by the local gentlemen I would begin to think Britain as a nation of gracious and genteel folk, in which young lads of all social classes were raised to respect women and the rest of Christendom, had ceased to exist.

At the risk of being dubbed a 'racist ape,' as I was two weeks ago by an enraged Muslim gentleman in my sweet little local Costa Coffee shop in London, dare I say that the concept of an Englishman has been so distorted as to be unrecognisable? In the same country in which men used to tip their hats to me and cabbies called my father 'Guv'nor,' we now have British citizens and naturalised immigrants who rant and rave and want women subjugated, gay men thrown off mountains and the 'Infidel' beheaded, and whose entire demeanour is so alien to anything in my entire life experience that I wonder if I have left planet Earth.

Yes, it could be said that the worst of the characters who people Speakers' Corner on a Sunday in Hyde Park, and the ranting Christian preachers of 'Elmer Gantry' threatening Hellfire are just as awful as the imams on display in 'Undercover Mosque' but somehow one feels the visceral hatred of the latter is very real and very dangerous. They seem to proliferate across the British Isles and are influencing hundreds of thousands of young British people of all faiths, not just young Muslims. This is not what I thought Britain would become when I arrived in 1976.

***********************
Here is my account of a very important and emotional meeting of Britain's top journalists, barristers and MPs at the Policy Exchange on 16 August:

On 16 August 2007 Dean Godson of the Policy Exchange chaired a panel discussion on the astonishing actions of West Midlands Police in referring the Channel Four January 15 documentary 'Undercover Mosque' to OFCOM for 'questionable editing practices.' Godson noted that an empty seat had been placed on the platform to symbolise those invited but unwilling to appear, notably the police.

Kevin Sutcliffe, Deputy Head of News Channel Four, said the West Midlands police had requested footage and fifty-six hours of film were duly submitted to see if any crime had been committed by radical imams. Sutcliffe said he had come into his office on 8th August in tshirt and flip-flops to learn that Channel 4 had been accused by the police of 'manipulating' material in the film and that the production had been referred to OFCOM.

In other words, instead of the CPS seeking a prosecution against the speakers for inciting hatred against non-Muslims, they decided to refer Channel Four to OFCOM for 'damaging social cohesion.'

Sutcliffe said the police had not given Channel Four the courtesy of a warning. Eventually, he quipped, he 'had to find a jacket' because suddenly he was having to deal non-stop on air with this nightmare.

Joanne Cash, a barrister who specialises in race hate issues made it clear that the police have no business referring Channel Four to OFCOM. The authorities' duty, she asserted, is to protect journalists putting themselves at risk. The CPS found no grounds to prosecute the programme-makers, and that should have been the end of it.

Paul Goodman, Shadow Communities Secretary and MP for High Wycombe which has a substantial Muslim constituency, said this referral is 'a very serious and disturbing turn of events.'

Shiraz Maher, who is now a consultant to BBC 'Panorama' and a former radical in Hiz'but Tahrir, noted that the group has become adept at promoting a moderate image inside UK, but in Indonesia last week filming an Islamists' conference, he heard six hours of chilling speeches by Hizb' radicals.

Maher asserted that the police had tipped off radicals in West Midlands before a raid on a Birmingham mosque. He thinks there is a general belief in the UK that a 'kind of appeasement' will work and yet he had heard one imam say, 'Medical staff should harm homosexuals.'

In the Q&A, Damian Green MP asked if this referral is completely unprecedented. Had he missed something? Cash responded that there is no precedent for a television programme being referred for racial incitement, and that OFCOM should not be involved in political issues -- only in the decency and propriety of broadcast conduct.

The Telegraph's Janet Daley posed the concern on all of our minds: why is the anti-Jewish and anti-British rhetoric that proliferated in the film not being prosecuted?

In the wake of last week's murder of Chauncey Williams, Editor of the Oakland, California 'Post 'newspaper, who was investigating Muslim extremism, Maher gave us a chilling fact: Ed Husain, author of 'The Islamist,' Maher and his parents have had death threats not from lunatics but from the highest officers of radical organisations.

Nick Cohen of 'the Evening Standard' noted that print journalists do not need to clear what they write except for libel and that Channel Four needs support from all of us, whilst Felix Posen made an important observation: he asked if the misguided actions of the police are partly due to lack of education. The Police, he said, need to be sent somewhere abroad to see what Jihadism is really like, in the raw.

The event was a tense gathering, but, as one who has worked in Israel when every week an atrocity unfolds on the streets of Tel Aviv and Jerusalem, Felix Posen's point was the most potent: Britain needs to wake up to the global Jihad and stop wasting time prosecuting the brave producers at Channel Four.

*************************************
Please pay a visit to the website of the excellent New Culture Forum:

http://www.newcultureforum.org.uk/home/?q=node/113 .

http://www.newcultureforum.org.uk/home/

******************
Related link:

http://www.policyexchange.org.uk/Publications.aspx?id=307 .

Melanie Phillips reports in May 2008:

http://www.spectator.co.uk/melaniephillips/708356/the-dispatches-scandal.thtml .