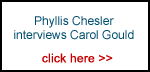 We hope that you'll feel our website is worthy enough to contribute a few pounds to the bandwidth bills.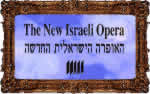 Last uploaded : Wednesday 21st May 2008 at 18:16
Contributed by : Carol Gould
London

This past year United States Secretary of State Condoleezza Rice could easily have been mistaken for a Democrat. Her frequent and aggressive assignations in Israel have left observers convinced she is not interested in the support of the so-called 'Jewish lobby.' Her insistence on Israel's compliance with America's official demands to ease restrictions on Palestinians' free movement has been a feature of her travels in the last year of the Bush Administration.

What has struck me is another aspect of her personality that seems to have escaped the media frenzy accorded other celebrated personalities: this is her sudden and uncharacteristic rhetoric about the black experience. One of the biggest complaints from African-Americans is the 'Uncle Tom' hue of her career. She is seen as a white man's minion; she has never been forgiven for shopping whilst thousands of her fellow African-Americans suffered in the aftermath of Hurricane Katrina.

On 28 March of this year, however, Dr Rice gave an interview to the conservative 'Washington Times' in which she expressed with considerable passion her views on black-white relations in the context of the great sweep of American history. One of her childhood friends was killed by a bomb in 1963 during a spate of attacks on black churches by men Rice calls 'terrorists.' It appeared that Dr Rice had been inspired to give the press conference after accusations of disloyalty had been hurled at Sen Barack Obama and his wife Michelle. Both have come under fire for attending for some twenty years the church of Revd Jeremiah Wright, whose incendiary sermons include chanting 'God damn America!' Mrs Obama has made comments suggesting this is the first time in her adult life she has been proud to be an American, and her college thesis was considered by some as a cry for black power.

Dr Rice felt compelled to make it clear that African Americans are as patriotic as anyone else. 'What I would like understood as a black American is that black Americans loved and had faith in this country even when this country didn't love and have faith in them -- and that is our legacy.' Notwithstanding the fact that Revd Wright refers to her as 'Condoskeeza' and in a sermon has said, ' For every one Condoskeezza Rice you've got a million in prison,' she resoundingly defended Sen Obama's speech at the Constitution Centre in Philadelphia in which he made what she calls an 'important' landmark journey through an uncomfortable landscape of American racial history.

She continued, 'Africans and Europeans came here and founded this country together -- Europeans by choice and Africans in chains. That's not a very pretty reality of our founding. '

This is unprecedented. I remember attending a Senate committee hearing in which Dr Rice commented ,'..when the Founding Fathers asserted that all men are created equal, well, some were less equal than others.' This was the only instance in which the Secretary of State, who is reported to be the last person the President consults before retiring to bed, had spoken about her African-American heritage.

In the Washington Times interview she also reminded the world that the United States has a 'birth defect' characterised by the racism that persists in a large swathe of the country founded to provide life, liberty and the pursuit of happiness for all. Dr Rice observed that the descendants of slaves did not get a 'head start' and 'that particular birth defect,' she adds, 'makes it hard for us to confront it… hard for us to realise that it has continuing relevance for who we are today.' Her own family's experiences represent 'a paradox and contradiction in this country.'

Remarkably, Dr Rice went even further, citing instances in which members of her family had 'endured terrible humiliations.' Race, she added, has brought out 'the deepest thoughts that people held' and she pointed out that the United States is 'about 100 percent ahead of any place else in the world' where people of colour are represented in their governments and public face.

In April the Secretary of State made it clear she would not tolerate the American government's travel restrictions still in place against Nelson Mandela and the ruling African National Congress, all of whom still had to apply for a 'special waiver' to enter the United States. She told Congress that it was deeply embarrassing for her 'to have to waive in my own counterpart, the Foreign Minister of South Africa, not to mention the great leader, Nelson Mandela.'

Other ANC members have been refused entry: Barbara Masekela, the former South African ambassador to the United States, was denied a visa to visit a dying cousin in the United States in 2007.

In April government databases still listed Mandela and the ANC as terrorists. Dr Rice was adamant that Congress move to eliminate these restrictions, and on 8th May 2008 the House passed by voice vote legislation to remove the restrictions and it is expected to pass in the Senate as well.

Is there an agenda here? I think not. It is accepted in Washington that Condoleezza Rice would like nothing more in life after Bush to be the national Commissioner of Football. Her love for the game is legendary and her lack of love for a further political career is also well-known; she has also expressed a desire to return to the Stanford University academic staff. Her wealth from corporate connections in the pre-White House days is believed to be prodigious. In this regard it is unlikely she would attract the African-American vote were she to run for higher office as her generosity to black causes is a virtual unknown; the charity-friendly Oprah Winfrey would have a significantly better chance than Condi Rice.

It is significant that in recent months Dr Rice has taken a view on the Israeli-Palestinian conflict that could be mistaken for that of a left-wing liberal. She is seen by Zionist organisations, by conservative Israelis and even by peace-seeking liberal Jews as a bully and Jimmy Carter-esque critic of the Jewish State. At the same time she is seen as a potential running mate for Republican Sen John McCain, whose warm feelings toward Israel have never teetered on the ambivalent.

Dr Rice's comments on race and the struggles of her Alabama family were important and moving. From a background in the Deep South filled with deprivation and prejudice, she became a linguist, a classical pianist and world-class diplomat. Notwithstanding her deeply worrying stand on Israel, it must be acknowledged that she is welcomed in anti-American France, Italy, Russia and beyond. Speaking their languages with ease, she is very possibly the most qualified of all the candidates on show this year.

Watch this space.


Further reading:

http://israelmatzav.blogspot.com/2008/06/condis-angry-over-new-jewish-housing-in.html .

http://www.guardian.co.uk/world/2008/mar/28/barackobama.uselections20081 .

http://www.washingtontimes.com/apps/pbcs.dll/article?AID=/20080328/FOREIGN/746301768/1001 .